Mortal Kombat
Goremongers
Finish it
Finish the story mode and there are still individual campaigns for all characters, as well as additional modes such as 'Test Your Might', 'Test Your Sight', 'Test Your Strike' and 'Test Your Luck' all adding their own distinct sideshow.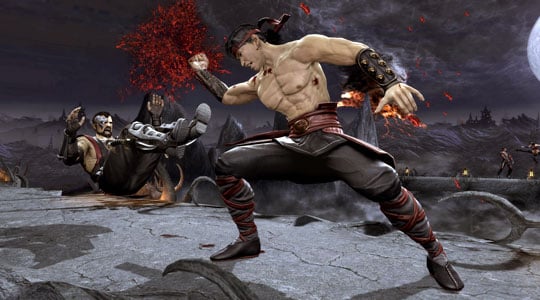 Can you ketchup?
Then there's the huge 300-mission Challenge Tower, ever diverting through its range of mini-games where you'll be fending off waves of zombies one minute, and preventing Mileena from giving you a teddy bear the next - no, really.
Online fighting is available too, offering one-on-one, tag-team fighting and King of the Hill modes. Presently it does look in need of fine-tuning, however, suffering as it is from rather debilitating lag - at least that was the case during forays on to Xbox Live. PS3ers will have to wait for PSN's return.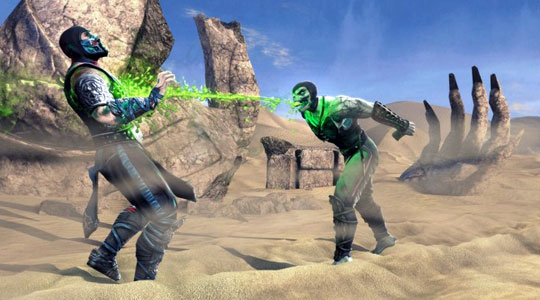 Someone just watched the royal wedding coverage
Verdict
A cacophony of gameplay options, a meandering adventure and all that gore, makes Mortal Kombat the release that devotees have been waiting for. A lack of cohesion and subtlety might not appeal to all fighting fans, but with so much action exploding around your fighter you'll be hard pushed to notice. What Mortal Kombat boils down to, is a beat-em-up which reaches for the grandiose over the restrained at every turn and hats off to it for that. ®
More Games Reviews

Portal 2
Dynasty
Warriors 7
Total War
Shogun 2
Crysis 2
Homefront

Mortal Kombat
"Fatality" or "Flawless victory", Mortal Kombat gets reborn in blood. Available on Xbox 360 (tested) and PS3.