XSysInfo memory manager
Peek under the iOS bonnet with this diagnostic app
iOS App of the Week Android devices have a memory manager utility that can show you which apps and services are running in the background, and allow you to shut them down in order to free up some extra memory.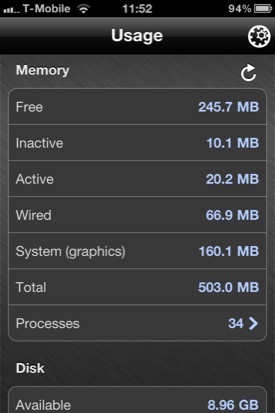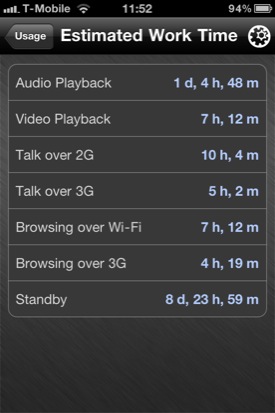 XSysInfo provides more data than iOS 4's multitasking menu, including apps' impact on battery life (right)
Apple, being Apple, likes to keep that sort of information hidden away from its users. You can double-click the Home button on an iOS device to see which apps are running – and, to be fair, that's probably all the detail that most people need to know.
But if you want a bit more information about what's going on inside your iPhone, iPad or iPod Touch then you should check out XZone Software's XSysInfo, which was recently updated to work with the iPad 2.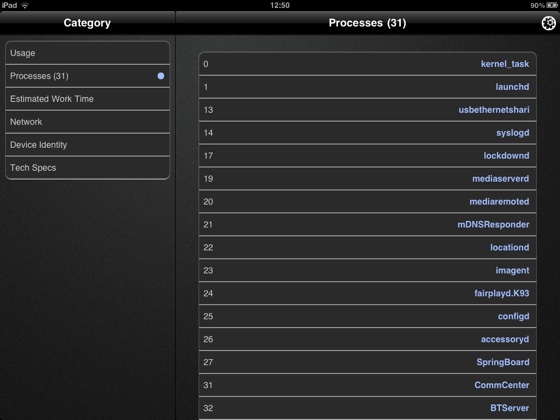 The app now supports the iPad 2 - where the UI has more room to breathe
The app's main, Usage screen provides a number of details, including a breakdown of memory usage, apps and processes that are running, along with estimated battery life for tasks such as playing audio, video or web browsing. It also provides some basic network monitoring tools, including IP and MAC addresses, and the amount of data you've uploaded or downloaded.