Super Micro preps hopes for 'Sandy Bridge' Xeons
Blades, storage, GPUs selling well, but systems slow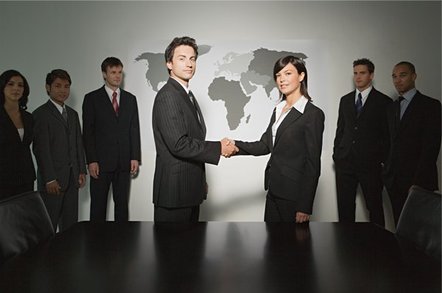 Business was not as smooth as it could have been in the third quarter of fiscal 2011 for Super Micro, a supplier of both motherboards and complete systems, and a bellwether of sorts for the server racket.
The reasons for the bumpy ride were many and varied. Some big customers put off server and component purchases. Intel delayed its entry-level "Sandy Bridge" Xeon E3 processors because of a chipset bug. And component shortages and a slight downturn due to the Japanese earthquake slowed things down. Super Micro also had troubles getting its new super-dense 2U rack-mounted storage array to market – though it's now ready.
All of this had an impact on Super Micro's Q3. The company had been expecting revenues to come in between $235m and $245m, but it missed that guidance slightly with sales of $234.3m.
The March quarter is a traditionally weak one, but had a few deals not shifted into the June quarter, or had Intel not screwed up the Sandy Bridge Xeon E3 launch, Super Micro might have come through above its guidance.
Regardless of where revenues were in Q3, the company did manage to grow sales by 24 per cent compared to the year-ago quarter, which is as good as any other server maker has done – and in many cases, a lot better. And net income was up 38 per cent, to $10.7m, so the company did a good job keeping a lid on costs in fiscal Q3.
Super Micro president and CEO Charles Liang is optimistic about the coming quarters and the company's ability to chase more business in Europe and Asia now that it's building up local facilities to bake boards, bend metal, and integrate systems in those regions. And Liang is particularly optimistic about the future because whenever Intel begins a big Xeon product line rollout, as it will be doing throughout 2011, the OEMs that buy subsystems and the server customers that buy complete systems help push Super Micro up another notch on its goal to becoming a $1bn IT supplier.
Liang was not giving away many details on the products that Super Micro is working on for the Sandy Bridge Xeon refresh, but he did say in a call with Wall Street analysts that there is a complete new lineup of chassis, racks, and power supplies tuned to the various Sandy Bridge processors that are expected to launch in the third calendar quarter, and which Liang said would ship in high volume for two-socket servers in the fourth calendar quarter.
Howard Hideshima, Super Micro's chief financial officer, said in the call that Super Micro shipped 53,000 servers in its third quarter, down about 7 per cent from its fiscal second quarter ended in December 2010. However, the company shipped more than 1.15 million subsystems (motherboards and other components) in the quarter, up 20 percent compared to its fiscal Q2.
Those servers accounted for $74m in revenues (up 17 per cent year-on-year but down 24 per cent sequentially), while subsystems accounted for $160m (up 27 per cent compared to Q3 fiscal 2010 and up 12 per cent sequentially).
Server average selling prices fell to $1,400 in the quarter, compared to a fat $1,600 in the prior quarter and off from the $1,500 in the year-ago quarter. Super Micro expects server ASPs to rebound in the coming quarters and for the server business to rebound, accounting for more of the overall sales at the company.
It will, however, still take many quarters for Super Micro to attain its stated goal of getting half of its sales from server systems and half from components. The split has been growing from 70-30 subsystems to servers in the third quarter of fiscal 2010 to 60-40 in the second quarter of fiscal 2011, but fell back to 32 per cent from servers in Q3 2011.
Despite the softness in system sales, Super Micro had some true bright spots. Storage array sales were up nearly 50 per cent sequentially, and the company's double-sized storage arrays, which cram 45 3.5-inch disks into a 4U chassis, have more than doubled their sales in the past six months. Blade server sales at Super Micro doubled in the second fiscal quarter, and were up 279 percent in the third fiscal quarter. The TwinBlade series, which allow for up to 120 two-socket server nodes to be put into a standard 42U rack, have been especially popular, said Liang.
Systems that combine CPU processing with GPU coprocessors were also doing well, with sales up 81 per cent from the year-ago quarter. Super Micro expects to have new GPU systems out the door later this year, one that packs three GPUs into a 1U chassis and another that puts six GPUs into a 2U chassis.
Super Micro is also working on something that Liang called a MicroCloud, which appears to be a rack of single-socket micro servers akin to the ones that Intel has been talking about with sudden interest and that Dell is shipping with AMD Athlon processors and is ramping up with the Xeon E3s. From a photo in the Q3 financial presentation, it looks like Super Micro is cramming eight server nodes into a 3U chassis.
Looking ahead to the final quarter of Super Micro's fiscal 2011, Hideshima said that the company expects revenues for the quarter ending in June to fall between $245m and $260m, and that earnings per share would be in the range of 28 to 30 cents on a non-GAAP basis. The company did 28 cents non-GAAP EPS in the March quarter. ®
Sponsored: Beyond the Data Frontier