Vintage flying car offered at auction
Chitty Chitty Bang Bang up for grabs
She may not be full of gizmos like Bond's DB5, nor does she talk like Knight Rider's KITT, yet Chitty Chitty Bang Bang remains one of the most loveable motors in the history of cinema. Which is why collectors will be chuffed to know she's going under the hammer next month.
If you wish to take Chitty on a trip to find the gloomy land of Vulgaria though, you'll have to spend millions to do so. Fuel aside, the vehicle is expected to fetch up to $2m (£1.2m).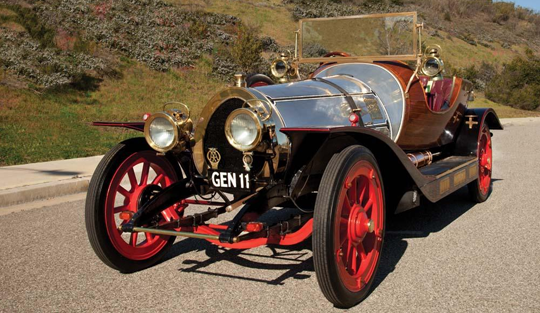 Designed by Ken Adam and built by the Ford Racing Team, Chitty offers quite the Bang Bang for your buck. The bonnet is made from a polished aluminium, while the red and white cedar decking was crafted by boat builders in Buckinghamshire. The dashboard is made from a World War I fighter plane and the interior is kitted out with brass fittings from various Edwardian vehicles.
Despite being quite the antique, this fine, four-fendered friend is still in full road-worthy condition and comes with the original GEN 11 number plates as seen in the 1968 film based on Ian Fleming's novel.
Last year, 007's Aston Martin DB5 fetched over $4m at auction. Chitty Chitty Bang Bang isn't expected to reach such monumental figure, but it's still perhaps a truly scrumptious deal for any rich Caractacus Potts wannabe.
Bidding begins in 19 days. Better start saving. ®
Sponsored: Beyond the Data Frontier