NetApp not hiring European Engenio staff
Unwanted staff left with LSI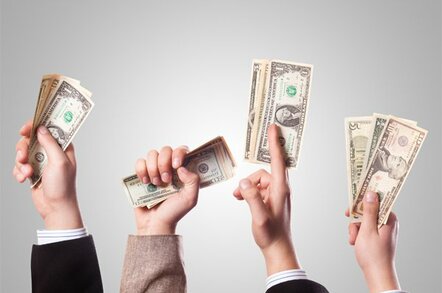 Although it's buying Engenio from LSI, NetApp is not taking on the European LSI Engenio sales team who all face losing their jobs.
NetApp agreed to buy LSI's Engenio storage business for $480m in March.
That business earned $705m in 2010 and NetApp's buy price is only a fraction of that.
"NetApp gains a proven OEM-based revenue stream that is run by a talented Engenio team, NetApp CEO Tom Georgens said in a canned statement. According to the company, the NetApp and Engenio sales teams will be combined to "maximise opportunities for the Engenio platform."
But not in Europe where the Engenio sales team is being excluded from the deal. According to Speicherguide.de, LSI Engenio's European sales team of 42 people also have to tell channel partners that they will be dealing with NetApp from now on, and then, in effect, they face collecting their pink slips, being unwanted by NetApp and no longer needed by LSI. They will surely be made redundant. That is actually happening in Italy according to our information.
The situation in the USA is different with the Engenio sales teams being taken on by NetApp. Presumably NetApp has calculated that the risk to European sales of Engenio kit by using its own in-house sales teams is acceptable or minimal, and that any loss of Engenio's European channel partners to the competition is acceptable as well.
NetApp CFO Steve Gomo said in a webcast (pdf) about the acquisition: "I think that we're going to keep a number of [Engenio's OEMs] in a large portion of the OEM business, but I don't think we're going to keep every single dollar of OEM revenue that we have today."
Georgens said this about the Engenio OEM channel: "This deal is going to win or lose ultimately on the success of us penetrating the new verticals with this technology on our own. That's where the real growth is going to come from, that's where the profitability is going to come from. It isn't that the OEMs don't matter. It's just that the OEM business is a lumpy business that's hard to predict over the long-term. ... as we think about our growth rate going forward, we're primarily counting on the channels that we control. That said, the OEM business is going to reach a set of customers that we couldn't get to any other way."
An implication here is that NetApp will pump Engenio kit through its existing channels into vertical markets, and that Engenio's channel is not going to be the main route for NetApp to sell Engenio products and is not going to be the growth engine for Engenio product revenues.
One competitor, Nexenta, has already opened hostilities, suggesting NetApp's commitment to the Engenio channel may be doubtful, in a blog post that was subsequently deleted, but is still available in Google's cache.
LSI has said that Phil Bullinger, an executive vice president and general manager of the LSI Engenio Storage Group, will be leaving the company in May 2011, following the expected completion of the company's sale of its external storage systems business to NetApp.
An LSI Engenio spokesperson said; "Per corporate policy, we do not comment on employment matters".
NetApp stated:-
NetApp is in the process of evaluating and making offers to LSI employees on the Engenio team as part of NetApp's acquisition of the Engenio External Storage Group. NetApp is determining the global organizational structure that it will bring onboard and will provide details when the deal officially closes, which is anticipated to occur within approximately 60 days of NetApp's March 9 definitive agreement announcement, subject to customary closing conditions. Until the close of the transaction, NetApp and LSI will continue to operate as separate companies. It is NetApp's full intention to support globally the LSI OEM partners, and NetApp will share more details regarding its plans at close.
®