Eight... spatial soundbars
Sonic boom
Product Round-up TV's have been getting thinner and thinner over the last few years, with some of today's LED sets almost impossibly slim. Although picture quality has been improving, the tight amount of space available in these slim-line chassis means that they tend to house tiny speakers that produce audio that's got less bottom end than most size zero models.
Of course, one way to improve sound quality is to twin your TV with a full surround sound system. However, the Wife Acceptance Factor is often low for surround sound systems as they generally involve dotting lots of speakers around your front room as well as trailing cables across the floor. A more agreeable alternative for many will be a soundbar. These long, thin speakers sit beneath your TV and produce beefier stereo audio and sometimes also virtual surround sound. Here we've rounded up the best models currently available.
Harman Kardon SB16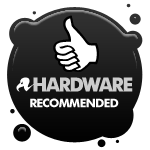 Harman Kardon has built up a considerable name for itself when it comes to audio and its latest soundbar does little to tarnish its good reputation. The SB16 consists of a soundbar and a subwoofer that connects wirelessly to the main unit. Be warned, though, the sub is huge, measuring 48x38x38cm. However, as it's wireless it can quite easily be place out of sight. The rear of the soundbar has stereo phono inputs as well as optical and coax digital inputs.
Unfortunately, there isn't a full surround sound decoder built-in. Instead the system relies on Harman Kardon's own 3D sound processing. Nevertheless, the system sounds beautifully balanced, producing powerful, yet precise results with music, excellent clarity for dialogue in movies and enough bass punch to lend action sequences some real kick. That said, at this price, its shame that it lacks HDMI inputs and the surround effects are a long way off what you get from Yamaha's YSP-2200.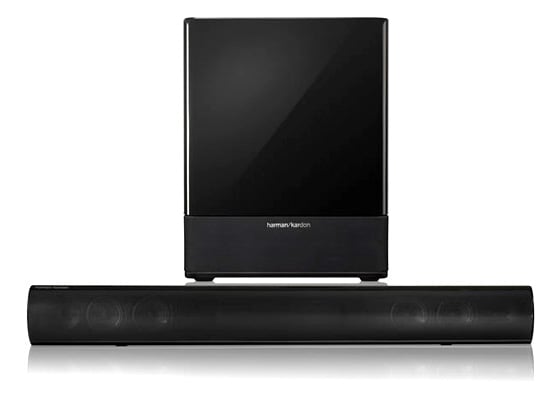 JVC TH-BA1E

The BA1E certainly isn't the most stylish system in this test, as its centre speaker looks and feels a bit plasticky. There are no HDMI inputs on the rear. Instead you get two optical digital inputs along with a pair of analogue stereo phono connectors. The soundbar houses four speakers and is twinned with a wireless sub to add a bit of extra impact in the bass department. The remote may be small, but its well designed as it has dedicated buttons not just for the main volume controls, but also for the subwoofer and centre channel volume levels.
Alas, the subwoofer isn't all that powerful and doesn't produce the deep sonic thrills you'll get from most of the other 2.1 system in this test. Also, it can be difficult to get a good balanced sound from the system. Dialogue is, for the most part, clean and distinct, but it doesn't always sit comfortably with background music and the bass effects from the sub.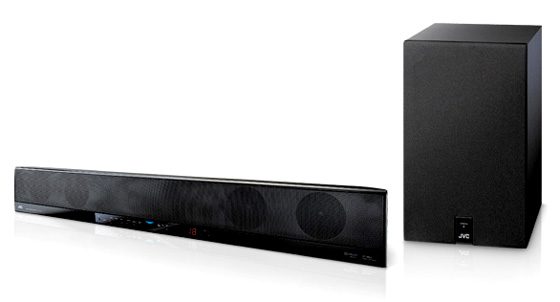 Reg Rating 65%
Price £250
More Info JVC