Symantec and Huawei snatch storage benchmark crown
Spinning rust pops whup-ass can on flashy stacks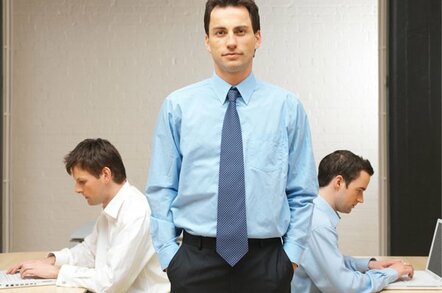 Huawei Symantec has blown EMC and its nearly all-flash VNX off the SPECsfs2008 benchmark throne with a clustered NAS system without using SSDs. Spinning rust rules, OK?
An OceanSpace N8500 with eight clustered processing engines scored 636,036 operations/sec on the SPECsfs2008 NFS benchmark. EMC had the previous record score of 497,632.
H-S trounced this and, amazingly, did so with all-hard disk drive system, not using stacks of flash as EMC did. The N8500 was fitted with 15,000rpm, 450GB Fibre Channel drives, 1,728 of them. There were eight filesystems, one mounted by each node, and a total exported capacity of 196.608TB.
The eight engines used dual, 6-core Xeon 5680 processors and – EMC might care to take note – up to 16 of these engines can be clustered and, presumably, the N8500 could use SSDs too. There appears to be lots of headroom.
Turning to the CIFS version of the benchmark, H-S scored 712,664 ops/sec, with an overall response time of 1.81 millisecs, again trouncing EMC's previous record score of 661,951 with a flash-heavy VNX, which itself was a monumental advance on an EMC Celerra system's previous record of a measly-looking 142, 979 ops/sec. The H-S N8500 used 1,728 disk drives again, the same number of clustered engines, and had the same exported filesystem capacity.
Just what does EMC have to do? Is the spinning rust H-S hardware so good it can wipe the floor with a flash-accelerated VNX? Watch out, this N8500 appears to be a seriously high-performance and scalable filer. I wonder how it stacks up against Isilon? ®