360 Browser
Thumb from page to page, literally
iOS App of the Week There isn't a proper version of Firefox available for iOS, but the 360 Web Browser is perhaps the closest alternative I've seen so far. Version 3.0 has just been released and its feature list is ridiculously long, including an option to sync with Firefox, a built-in download and file manager, the ability to upload files to a Dropbox account, and a plug-in architecture similar to Firefox.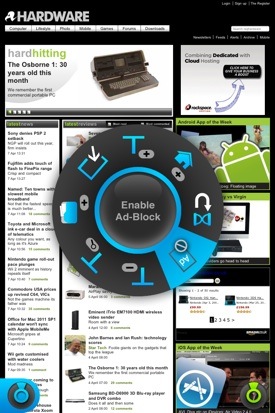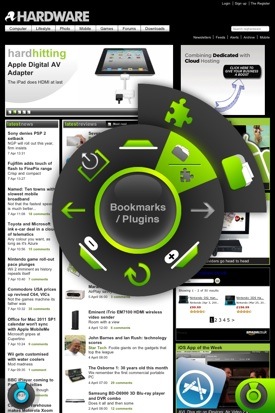 360 Browser makes use of a phone-friendly scroll-wheel-style UI
In the end, though, the main thing that prompted me to cough up the mere 59p developer Digital Poke is asking for the browser was simply its highly efficient browsing interface.
There are two key features that give it the edge over Apple's Safari. Its tabbed browsing is much better for working with multiple web pages than Safari's long-winded open-and-close juggling act.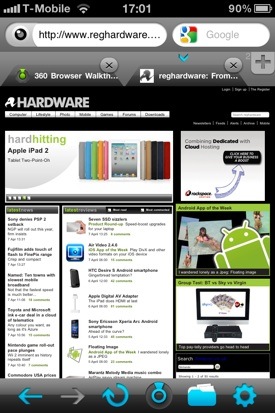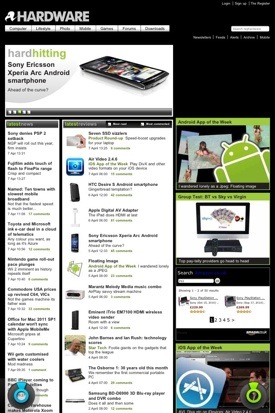 There's a standard web view (left), but the browser can also go full screen
Then there's the "360 arc" control system: a circular on-screen menu similar to the scroll wheel control of the original iPod.