AMD backs USB 3.0 on desktop and laptop chipsets
First wafer baker on board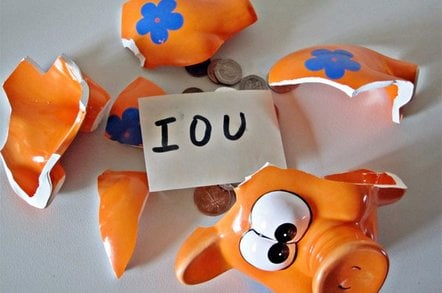 AMD has become the first major microprocessor baker to have USB 3.0–capable chipsets certified by the USB Implementers Forum.
This announcement was made on Tuesday by the USB-IF, although the impending certification of AMD's A75 and A70M Fusion Controller Hub (FCH) chipsets had been outed by SemiAccurate three weeks ago from details they uncovered in the USB-IF product database.
AMD spokesman Phil Hughes tells The Reg that the A75 and A70M FCHs are shipping today to OEMs, and the company would have more news about the USB 3.0–capable parts when it launches its Sabine notebook platform later this quarter.
"The Fusion Controller Hubs have primarily been referred to as 'Hudson' at this point on roadmaps and such," Hughes told us. "More details on which FCH will be part of Sabine to come at launch."
SemiAccurate pegs the A75 as the desktop part previously known as the Hudson-D3 and the A70M as the mobile Hudson-M3. If those identifications are spot-on – and they appear to be – that'd mean that both parts support up to four USB 3.0 ports along with 10 USB 2.0 and two USB 1.1 ports, according to Hudson details provided by Fudzilla.
USB 2.0 has had a long run as the go-to peripheral interconnect of choice in the consumer market – it was first released over 10 years ago. To put USB 2.0's age in perpective, we fanbois remember it first appearing on Macs in the Power Mac G5 – you know, the pre-Intel one built around a PowerPC 970 v2.2.
Yes, USB 2.0 is that old.
USB 3.0, which goes by the unfortunate marketing moniker of SuperSpeed USB (what is USB 4.0 going to be called, SuperlativeSpeed USB?), bests USB 2.0 in a number of ways. Not only does it provide bidirectional throughput speed of up to 10 times that of USB 2.0, but also brings with it a significant increase in power: a max of 900mA, up from 500mA in USB.
But although the USB-IF took over the finished USB 3.0 spec from the USB 3.0 Promoter Group in November 2008, the next-gen interconnect hasn't exactly taken the world by storm. One major stumbling block for the faster, more-powerful USB 3.0 has been that Intel hasn't incorporated it into its chipsets – and doesn't plan to until 2012 at the earliest.
And then there's Intel's new USB 3.0 competitor, Thunderbolt (née LightPeak). Although Intel said that they were continuing to support a parallel USB 3.0 chipset-development effort when they announced Thunderbolt, we can't help but think that Chipzilla isn't rating the incorporation of the next-gen USB as a do-or-die Job One.
And that's where AMD comes in. Although the Sunnyvale, California, chipmaker is a fraction of the size of its Santa Clara neighbor – AMD's market capitalization is a bit over $5.6bn versus Intel's $106.4bn – with the release of a USB 3.0–capable platform it'll have the jump on its ginormous competitor, at least in the consumer-interconnect arena.
For the first time in quite a while, things are getting quite interesting in the desktop and laptop PC market. AMD's Fusion processors are gaining some deserved attention from OEMs, and soon their USB 3.0–capable platforms will be available as well, ready to plug into a far larger number of peripherals than are ready for Intel's nascent Thunderbolt. ®