HPC SAN whiz moves into files
DDN's NAS Scaler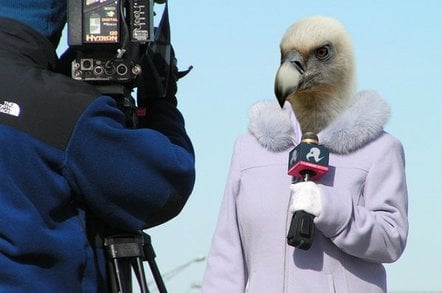 Big file data has attracted another supplier: Data Direct Networks (DDN), which has added a network-attached storage (NAS) product alongside its high-performance computing SAN storage arrays.
DDN supplies more storage for the high-performance computing (HPC) market than any other supplier. That market needs highly-scalable and high-bandwidth storage that outstrips the capabilities of ordinary storage arrays and DDN, together with Panasas, has specialised in supplying block-access products to it.
With the tremendous rise in the amount of unstructured data and of cloud storage notions DDN has seen an opportunity to use its HPC block-storage expertise to build a file access product, bringing it into direct competition with BlueArc, Isilon, NetApp and others.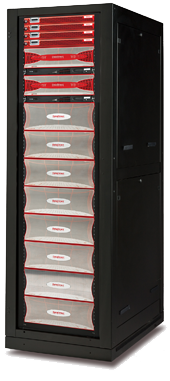 NAS Scaler is DDN's NAS gateway box and provides NFS, CIFS, HTTP and FTP client support. Up to 16 clustered, 1U, NAS Scaler gateways manage a storage pool of up to 600 disk drives, delivering multi-tenant access to 2PB of usable capacity. This storage pool is built using DDN's existing S2A6620 and SFA10000 enclosures. There can be more than 15GB/sec of data transfer per storage volume and hundreds of thousands of file operations per second. DDN says the system supports 200 million files per file system, and hundreds of file systems with up to 256TB of usable space per file system.
Clustering relies on gigabit or 10Gbit Ethernet. The system has automated data tiering capability, based on access and activity patterns, across solid state drives (SSDs), SAS and SATA hard disk drives. There is a MAID (Massive Array of Idle Drives) tier for the least-accessed data. A real-time adaptive cache is optimised to minimise its use when file streaming is taking place.
DDN says customers can increase the system's I/O performance, capacity and throughput independently. The data protection features include Integrated synchronous volume mirroring, asynchronous replication and snapshots plus integrated backup and in-band virus scanning.
There are three versions of NAS Scaler. The FSA-1596-GB has six processing cores and six gigabit Ethernet connections. The FSA-1506-10G has the same number of cores with twin gigabit Ethernet and twin 10Gbit Ethernet ports. The high-end FSA-3192 has the same Ethernet connectivity as the 1596-10G but 12 processing cores with 48GB of memory, double that of the other two products.
DDN thinks NAS Scaler will be up to 30 per cent more cost-effective than either NetApp or Isilon products. A DDN spokesperson commented on Isilon's latest S200 and X200 systems, saying: "We don't see much new here. Isilon announced a hardware refresh and some new capabilities to SynchIQ such as multi-threading and multi-node. We support those already. From our point of view, this is a refresh of what is already in the market. [It] doesn't change our 'scale-right' messaging. We can build a system that tailors to customer needs. With DDN there is no need to over-provision the system to get the performance you need. Therefore [customers have a] lower total cost of ownership."
There are two main marketing targets for DDN. Firstly, large content farms such as genomics, media asset management and PACS, and secondly, commercial HPC applications in the oil and gas industry – genomics again; media applications such as animation; and chip simulation in the semiconductor industry.
NAS Scaler systems are available for order immediately and will be generally available and shipping to customers within the next three months. No pricing details were supplied. ®