Dell offers archive product, virtualised desktop service
Extends Microsoft partnership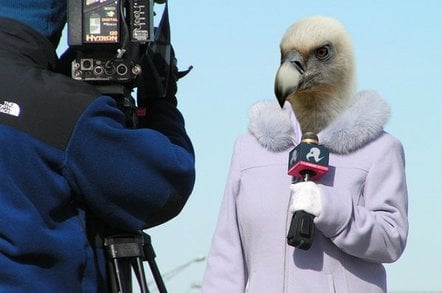 Dell has announced a file and email archiving system and a virtualised desktop offering. It also intends to make up to eight acquisitions in the next twelve months.
The Dell Email and File Archive involves file and email servers hooking up to an archive gateway (El Reg's term) using either Symantec or CommVault software, and it runs on to a DX6000 archive or Dell EqualLogic PS array, not a Compellent array. It involves "pre-configured reference architectures that ease solution design, while allowing for needed customisation based on customer specific requirements".
All ongoing maintenance and support is from a single point of contact, including hardware and software, Dell said. It also includes "storage platforms that support massive scalability and ease of use, to protect customer investments and enable them to keep up with rapid data growth".
Both cloud and on-premise consumption models are supported.
Dell's DDVS (Dell Desktop Virtualisation Solutions) is a range of offerings providing either customer-managed and Dell customised systems or Dell-managed virtual desktop as a service (VDaaS). The offerings offer either XEN Desktop, possibly, or Vmware View, with Dell emphasising its multi-hypervisor approach again. They are based on pre-packaged services with pre-configured and tested hardware and software.
The backend server and storage in VDS is not vStart but that is on the roadmap.
Dell also announced an extended partnership with Microsoft, involving a "three-year strategic initiative to help customers quickly deploy and manage virtualisation and private cloud technologies." This includes management solutions based on Dell's Virtual Integrated System, Dell Advanced Infrastructure Manager, and Microsoft System Center. Virtualisation solutions will be based on Microsoft Windows Server Hyper-V.
Dell will invest in seven to eight acquisitions in the next 12 months to increase its virtualised data centre capabilities.
Today's announcements did not include anything around Exadata, Ocarina, or Compellent. ®