Compellent has a rethink over deduplication
NAS head may increase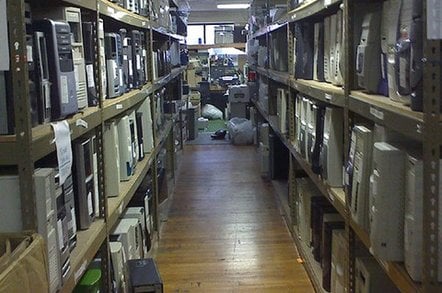 Comment Prior to its acquisition by Dell in February, Compellent was developing its own deduplication technology and had two NAS heads, providing file access to its arrays. Now that it's in the Dell sphere, both areas face change.
Conversations with a source "familiar with the situation" indicate that Dell's own technologies could take precedence over those of Compellent.
Data optimisation
In the general data optimisation area, which includes deduplication, Dell has acquired Ocarina, which supplies content-aware file optimisation and compression for things such as medical images, other graphic formats, and several application-specific file formats.
This Ocarina technology is to be embedded into Dell's servers and its various storage products, such that data entering the Dell universe is "Ocarinarised" so to speak and then remains in its optimised and compressed form as it moves between Dell's servers and storage products.
That way the data's footprint is minimised both at rest in arrays and in transit through networks. It is only when the data leaves Dell's sphere of influence that it will have to be returned to its original form – rehydrated as the terminology has it.
Compellent's deduplication technology is the traditional sub-file, block or multi-block method, in which already stored previous instances cause a piece of data to be replaced by a pointer. When used for primary data, such technology is pretty CPU-intensive, and that means Compellent's controllers would have to devote some processing capacity to that.
It may be that, in the wider scheme of things, any additional space-saving benefit from this inside Compellent's arrays could be offset – perhaps more than offset – by the loss of general array I/O and storage data protection performance. Ergo it is conceivable that Compellent could abandon its own deduplication technology development and join in the Ocarina-fest Dell is planning.
NAS heads
Compellent users have two ways of adding file access to their arrays. These are by having a Windows server-based NAS (Network-attached storage) head layered on top of the array or by using Nexenta's ZFS-based NAS head.
Dell has bought the scale-out NAS technology assets of Exanet and is planning to embed this technology in its PowerVault, EqualLogic and Compellent arrays. Compellent customers would then have three NAS heads to choose from.
Choice is a good thing but too much choice is confusing. Over time, we understand, there will probably be a move to focus on the Exanet offering and bring that to the forefront of Compellent's NAS head choices with, logically, the two others being de-emphasised.
Nothing has been decided yet, not publicly, and this is not an announcement or anything like that. Think of this NAS head future and the deduplication future as being presaged by straws in the wind. Dell is about simplification; and such choices would certainly simplify things, not least in terms of development and support. ®
Sponsored: Your Guide to Becoming Truly Data-Driven with Unrivalled Data Analytics Performance