Why is ILM such a failure?
Unsuccessful and impractical software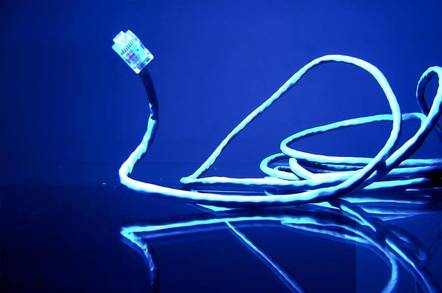 Comment Information Lifecycle Management (ILM) promised much but delivered very little in practice; it was complex to implement and patchy in its coverage of a business's information assets. Now HP is having another canter around the ILM block... Will it succeed?
Here's HP's ILM vision: "HP brings a holistic approach to information management to help executives harness the power of information to make better decisions, manage for cost and compliance, and deliver the right information to the right users at the right time."
Right, terrific, but how do you know the right users get the right information at the right time? Define "right time". Define "right information". Is there a user information delivery service level agreement (SLA)? Obviously not: it's a logistical measurement and monitoring nightmare.
Let's put that aside and say for the sake of argument: "Okay. I buy into it. Let's buy the product." There's the trouble: there isn't a single ILM product. Instead there are many components, a portfolio – no converged ILM stack of code here.
What HP has done with an announcement today – one which involves six separate products – is "updated its Information Management portfolio to enable organisations to reduce risk, increase efficiency and simplify the way they manage their business information".
We're told that "Instant-On Enterprises embed intelligence into everything they do for a transparent, real-time view of information across the organisation to service customers, employees, partners and citizens with what they need instantly."
This global vision of ILM sounds wonderful, but you just know it will be the same old inadequate and overly complex ILM mish-mash as before. I mean, do we actually believe that HP's ILM portfolio will detect and alert the powers that be to the late delivery of Montague Middle-management-man's weekly production spreadsheet for one of Mega Corp's gazillion products? Of course not: there's no SLA, and if there's no defined delivery criterion then there's nothing to monitor, measure and manage. Even Mark Hurd could have told HP that.
This ILM stuff is just market-ecture, a brochure copy writer's imaginings, not real, practical deliverables that enable global, practical and provably cost-effective ILM.
There is no abstraction layer providing a virtualised information silo for all of the business information of each enterprise. There is no general corporate information storage utility which provides, as HP would say, "an integrated, complete view of how they capture, monitor, protect, retain, find and implement information".
It can't even be done inside a single storage array, because that array is only concerned with delivering data to and from host servers. There are the beginnings of raw, basic ILM primitive services visible in the automatic placement of data across storage tiers in an array.
When we can automatically tier data between multiple, heterogeneous arrays, within and between enterprise datacentres, which may be in private or hybrid clouds, and public clouds, classify it according to its information value, understand and monitor who gets access to it, implement information delivery SLAs, have instrumentation to monitor what goes on, and identify root causes of problems, etc, etc, then we might have a working global ILM scenario, and it would still be a nightmare to implement and maintain.
Until then, ILM is a over-arching theme against which stepwise improvements in areas such as archiving, compliance, backup and backup-reporting products can be presented as bricks in an ILM wall.
Global ILM is, I fear, a chimera, brochure imaginings, and destined to be always so. ®