HP whips out 6 ILM products
Info lifecycle management update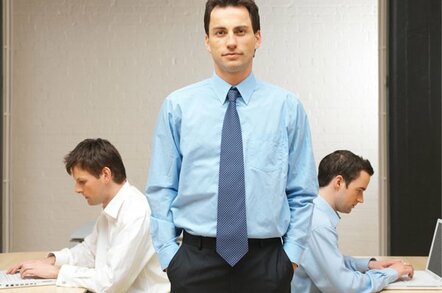 HP has updated its information lifecycle management portfolio with six product announcements.
The company's marketing background to these six updates is wonderful: "Instant-On Enterprises embed intelligence into everything they do for a transparent, real-time view of information across the organization to service customers, employees, partners and citizens with what they need instantly.
"HP brings a holistic approach to information management to help executives harness the power of information to make better decisions, manage for cost and compliance, and deliver the right information to the right users at the right time."
Here are the six ILM announcements:
- HP Integrated Archive Platform (IAP) can now manage up to 1PB of data, 300,000 users and 20 million email messages per day. A new Virtual IAP supports VMware vSphere, which HP says is good for small/medium businesses.
- HP's TRIM Enterprise Records Management has been given multi-jurisdictional retention, to automate complex retention schedules across multiple countries and within multinational enterprises.
- HP Database Archiving is now integrated with HP TRIM to provide a single platform for managing structured information, plus connectivity to archive data from legacy systems during an application retirement process.
- HP Data Protector software provides Granular Recovery Extension for VMware vSphere, as well as snapshot support for 3PAR and non-HP arrays, at an up to 70 per cent less total cost of ownership. It also adds to-the-second snapshot recovery to the StorageWorks P4000 with no scripting required.
- Data Protector Reporter has enterprise-level, multi-site global analysis and reporting. Centralized, automated backup reporting optimises operations and infrastructure, which can realise, HP asserts, an up to 30 per cent cost savings.
- A Storage Essentials Backup Manager plug-in for Data Protector helps organisations monitor the entire backup process with, HP says, a complete picture of their information state.
There are ILM services available from HP too. It says these products and services "[deliver] an integrated solution for managing information in any phase of its life cycle – from capture and creation to deletion and retirement". ®