Canonical kills free Ubuntu CD program
Try-before-you-don't-buy moves to cloud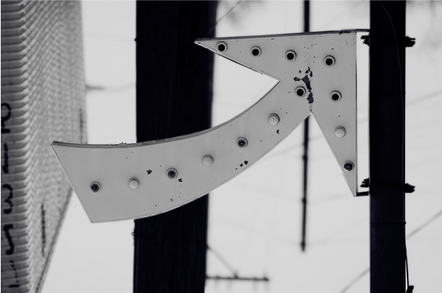 Say goodbye to Ubuntu on CD. Canonical is killing the free distribution of its Linux on disc, while ramping up cloud trials for penguin-curious Windows fans.
On Tuesday, Canonical said it's stopping the six-year-old ShipIt and CD distributor programs, as technology has moved on and they no longer make sense. The move will also save Canonical money on shipping discs.
ShipIt dates from 2005, when broadband wasn't as ubiquitous and discs were the best way to put software into the hands of devs and end users. Canonical reckons it has shipped millions to CDs to every country in the world.
The service stops with Ubuntu 11.04 later this month. Once the code, currently in beta, is finished, you'll no longer be able apply for a free CD via Canonical's web site.
Canonical is now planning a free online trial for Ubuntu "using the goodness of the cloud" that marketing manager Gerry Carr promised would be a "great first step for Windows users in particular" to wet their toes on the Linux desktop.
He promised "much more this year" designed to reach out to mainstream markets during 2011. He did not provide further details on what cloud Canonical will use or what other activities Canonical has planned to reach the mainstream desktop user.
Canonical's online consolidation follows last year's free, 55-minute trial of Ubuntu 10.10 on Amazon's EC2 compute cloud, paid for by Canonical. Users had no need for either an EC2 account or a credit card and got an EC2 instance equivalent to a 1.2GHz processor, 2GB RAM, 160GB disk space with some pre-configured WordPress, MoinMoin, and Drupal 7.
Carr said on Tuesday that Canonical has been slowly easing back on ShipIt over the last two years, limiting the number of CDs per person and the number of times a person could apply for a CD. As for the CE distributor program, Carr said the volume of CDs distributed is relatively low but the administrative burden for the program is "surprisingly high" for Canonical.
For those who still want their penguin served on a disc, Canonical said you can still download and distribute without its specific blessing. Meanwhile, the company is asking local communities to "find creative ways to get CDs to those that need them" through what Carr called a "ShipIt-lite" program. ®
Sponsored: What next after Netezza?