LG cries foul over rival's rank language
And your TVs are !!#@!!@#:# too
Electronics giant LG may sue Samsung for allegedly using profane language in a heated debate over 3D TV technology.
Both Korean companies claim to be better than the other and have been bickering over the matter all year - if not for longer. As the world's biggest telly makers rugged competitiveness is to be expected.
However, LG believes Samsung crossed the line during an outburst from Samsung rep Kim Hyun-suk in which LG developers were allegedly labelled "stupid shits" during a media briefing, The Korea Herald reports.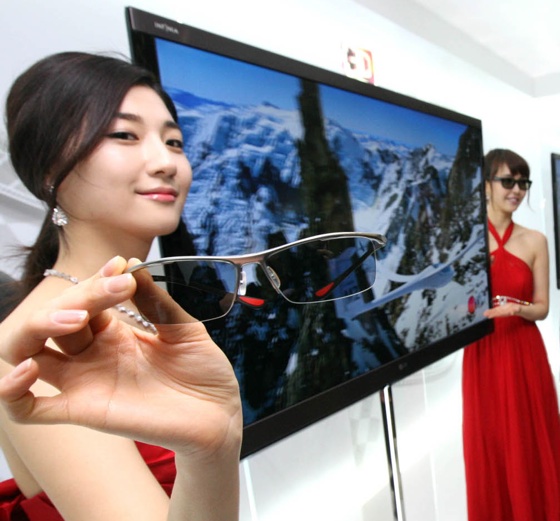 The spat picked up pace when LG revealed its latest product range containing technology which eliminate defects it publicly stated were inherent in Samsung's TVs: flicker and crosstalk.
Samsung immediately hit back, suggesting LG's methods were outdated and couldn't render full HD on a large screen.
The bickering escalated until Kim's comment at a weekly meeting to present new tech to local journalists.
"I heard that LG Display's Kwon Young-soo said its TVs are full HD, I think his engineers are really stupid shits," he is said to have said.
This time, instead of biting back verbally, LG decided enough was enough and placed the matter in the hands of its lawyers.
"But they started it..."
Perhaps it's time that both of them stopped making TVs and joined forces to manufacture handbags. ®