Google drops Schmidt for Elop, Android for WinPho 7
Page bypassed for 'good of market'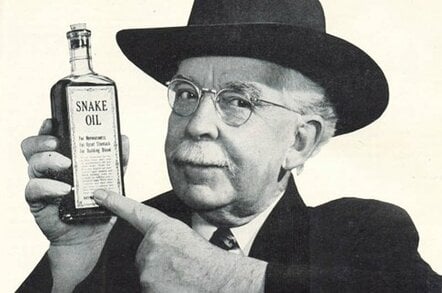 April Fool After jumping from Microsoft to Nokia, where he promptly dropped Symbian in favor of Microsoft Windows Phone 7, Steven Elop is moving on once again. To Google.
On Friday, Google announced that after a change of heart by its board of directors, Elop rather than cofounder Larry Page will take over the company's CEO post from the departing Eric Schmidt. Elop steps into his new role on Monday.
"I was brought in by Nokia's board of directors to make changes, to shake things up," Elop said in a press conference Friday morning at Google's Mountain View headquarters. "I believe I have accomplished that task, and I now look forward to this new challenge at Google."
At the press conference, Google also announced that it will abandon work on its Android mobile operating and join Nokia in backing Windows Phone 7. "The superiority of the unified simplicity of Windows Phone 7 over the fragmented mess that Android has become is abundantly evident," said the soon-to-be-ex-CEO Eric Schmidt, appearing alongside Elop.
"I am proud that my last act as Google's chairman and CEO will be to put an end to our company's misguided foray into smartphone and tablet operating systems," Schmidt added. "Under Steven's wise guidance and unarguable business savvy, Google will renew its laser-like focus on its core competency: raking in obscene amounts of mazuma by selling ads."
Although Elop's quick exit from Nokia may seem abrupt, he has not been a man to spend much time in any one place. His previous position as president of Microsoft's business solutions group, for example, was for him a long tenure – although it lasted a mere 18 months.
Before Microsoft, Elop spent a year as chief operating officer of Juniper Networks. Before Juniper, Elop was president of World Wide Field Operations (WWFO) at Adobe for the year after it acquired Macromedia, of which he was at that time CEO – for six months. One person familiar with the matter told The Reg that Elop's high-school summer stint as a Dairy Queen soda jerk lasted a mere afternoon.
After Nokia's embrace of Windows Phone 7 – an operating system, it must be admitted, that has not exactly taken the smartphone market by storm – some of the more cynical members of the chattering classes painted Elop as an Redmond-controlled Svengali, a Manchurian Candidate sent by the increasingly desperate Microsoft CEO Steve Ballmer to infiltrate the Nokia braintrust and seal the Windows Phone 7 deal. But Elop has adamantly denied those claims.
When asked at Friday's press conference whether his goal in moving to Google was merely to extend the reach of his former employer's smartphone operating system, Elop gave an emphatic "no", saying his motivation was to ensure the well-being of not only Google's current partners, but the industry as a whole.
"The mobile marketplace is crying out for stability and standardization," Elop said. "Android, iOS, webOS, Chrome OS, QNX, MeeGo – the time for experimentation and innovation is over. Clarity and unity is what our partners now need, and what industry-wide acceptance of Windows Phone 7 will provide."
Schmidt concurred. "Under Steven's leadership," he said, "the mobile industry will benefit from Microsoft's traditional hegemony, much as the personal computer industry did in past decades. And Google will be in the forefront of this movement toward operating system sanity by ending the 'Is it open? Is it closed?' farce that Android has become."
"As long as it doesn't take longer than six months," Elop added.
When The Reg contacted Jon Rubinstein, HP's Palm/webOS headman, for comment, he told us: "If I hear that Elop has even tried to contact Léo Apotheker, that job-hopping Microsoft mole is a dead man."
Apple declined to comment. ®
Update
April Fools!
Sponsored: Detecting cyber attacks as a small to medium business