April Fools Day's Finest
Trick or... trick
April fool We hate April Fools Day. It makes story writing here at Vulture Central extra difficult, sifting through the endless fictional nonsense trying to find something interesting - and true.
However, sometimes the gags can be quite amusing. Here are a few I've stumbled across on my story surfs today.
Facebook Status Display T-Shirt
Don't tell me this is real. I'm sure it's possible, but would anyone actually be that much of a loser that they'd walk around with their FaceCrack status on their chest? Perhaps if you're really desperate for a thumbs up, then suits you, sir.
Playmobil Apple Store Playset
OK, now this one is awesome. The Playmobil Apple store from Think Geek, complete with staff, miniature MacBooks and even a man on a Segway, part of the queue accessory pack. It also advertises that you can use your own iPhone 4 as the presentation screen behind the Steve Jobs Playmobil figure. Jokes.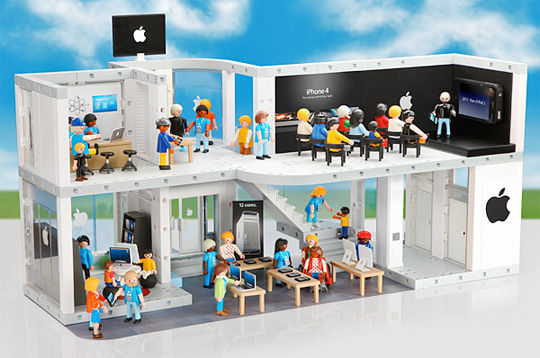 Masturbation calms restless leg syndrome
That's what New Scientist said this morning. I guess it could be true, but how would we know? After all, our office is full of leg restlessness and we're all complete stunners that limit our one-handed activities to mouse movements and dumbbells to keep the perfect physique intact. I'm fooling, of course. I'm the only one with a perfect physique here.
Sunglasses that block out advertising
I would certainly invest in a pair of these bad boys if they existed. No advertisements anywhere is the claim. Billboards would be blurry and they'd be a lot of blank pages in the middle of the newspaper. Brilliant.
Virgin purchases Pluto and reinstates its planetary status
Er, no. Richard Branson has not bought Pluto. Although it's only a matter of time, right?

World of Warcraft Dungeon Helper tool
Even WoW has been at it today, putting up a dungeon helper tool reminiscent of the talking paperclip we all know from Office Docs. Except this is a crustacean called Crabby. Smells fishy to me.
Firebox has gone flipping mental
Firebox has lost the plot as usual for April Fools Day, but it's enjoyable none the less. Bacon inhaler? Yum, where do I sign up? Cardboard bicycle? Don't think so, but at least it's thinking outside the box.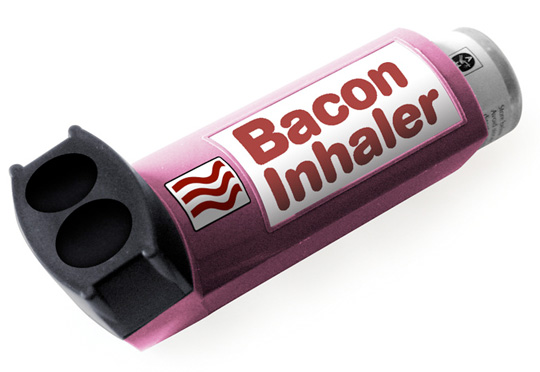 And finally, the worst attempt at an April Fools Day award goes to…
MCV takes the booby prize for its abysmal attempt to delude readers into thinking clear cellophane packaging could be wrapped over your iPad to offer glasses-free 3D viewing. It was put up yesterday, for starters. Poor attempt, guys. Step it up next year.
That's it, I'm going to put some cling film over the toilet. Yes it may be bad luck at this time of the day, but it will be bad luck for whoever uses the loo next too. I'd get a video for you all, but I don't want to face any Chuck Berry-style consequences for my actions.
If there's any funny April Fools Day nonsense you've come across too today, feel free to share them in the comments below. ®
Sponsored: Detecting cyber attacks as a small to medium business