Permabit looks to Linux dedupers
Mainstream OEMs signed up or shut off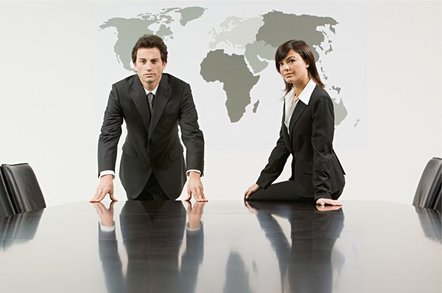 OEM deduplication software supplier Permabit has built an Albireo version for Linux vendors to use, as the mainstream storage OEM market for its technology is saturated.
Albireo is a software deduplication technology that storage OEMs can use for primary as well as secondary deduplication since its use does not add delay to data reading or writing. BlueArc and Xiotech are two mainstream storage OEMs that have signed licenses to use the technology.
However, Dell is going its own way with deduplication, having bought Ocarina, Compellent is writing its own deduplication technology, HP has its in-house StoreOnce technology, and EMC has its Avamar and Data Domain product sets as well as its Viper project.
NetApp has its in-house ASIS technology. and IBM has Diligent. The mainstream storage array vendor market is thus getting saturated as all the suppliers in it field their own in-house or acquired deduplication technologies, leaving no more room for Permabit.
Albireo Virtual Data Optimizer (VDO) is a turn-key version providing deduplication and compression to standard Linux platforms. Permabit reckons that, with it, "Linux Network Attached Storage (NAS) OEMs [have] the ability to offer the same real-time primary data deduplication... as large storage OEMs."
Tom Cook, Permabit's president and CEO, said: "As the primary data optimisation market has begun to mature, the Linux-based OEMs have realised that they need to implement this technology into their solutions as well, if they want to remain competitive in the storage market.
According to Gartner, the Linux NAS market grew from 6.5 per cent market share based on revenue in 2006 to 17.9 per cent market share based on revenue in 2009. That's a nice trend but we don't know yet what happened in 2010.
Permabit says Albireo slots in neatly and "OEM customers [can] leverage all of the capabilities of their Linux-based storage solutions by continuing to utilise existing Linux applications, file systems, virtualisation features and data protection capabilities."
Deduplication really is becoming just another standard feature of storage arrays. A developing aspect of its use is to deduplicate data when it enters a storage infrastructure and keep it in this anorexic form as it is moved from array to array or from server to server inside the IT infrastructure.
This will help minimise the data's storage and networking footprints. To do that there needs to be a single deduplication data format in use inside an IT infrastructure. ®