Take-Two talent call betrays Grand Theft Auto V
Sequel server
The scene is set and the inevitable is upon us. Yes, Grand Theft Auto V is in production and ready for an announcement soon, we think.
Rockstar's parent company, Take-Two, is to hold auditions for actors to voice five very GTA-style characters in an as yet unannounced title.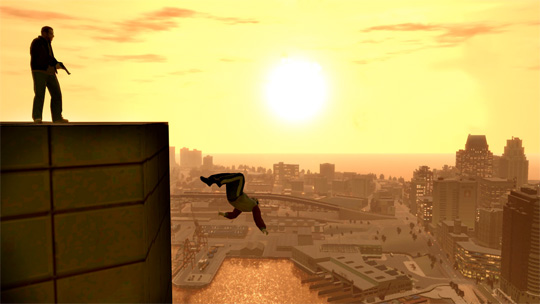 The five characters Take-Two has in mind are:
"A liberal young male who believes in a conspiracy made by Republicans to undermine America."
"A young female obsessed with sex parties, always dreaming of being a Hollywood celebrity."
"A white creepy man who thinks that technology is a poison against the wilderness."
"A man-boy love activist who just got released from an Indonesian prison."
"A young, fast-talking boy fighting for the right of young boys to drink alcohol and have sex."
This reeks of GTA. To top it off, Rockstar has been buying up web domains over the past month which also have a Grand Theft flavour to them. These include CashForDeadDreams.com, SixFigureTemps.com, StopPayingYourMortgage.net, HammersteinFaust.com and LifeInvader.com.
It appears GTA V will be playing off our current financial troubles, with the typical real-world representations of in-game business.
Of course, it's all speculative at this stage, but watch this space. If conspiracy, paranoia, sex, violence and drugs isn't a recipe for a GTA follow-up, I don't what is. ®
Sponsored: Practical tips for Office 365 tenant-to-tenant migration