Newbie's virtual appliance stores up trouble for EMC
Tintri's dilemma: When (not if) to get bought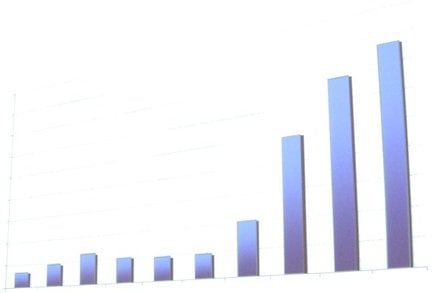 Open...and Shut With $11bn at stake, you'd think that someone would have solved the virtualized storage problem by now. The problem, however, is that there's so much more money in the existing storage market.
It's an "innovator's dilemma," Clayton Christensen style. It's therefore not surprising that it took a newbie Tintri to try and up-end the storage market with a virtual storage solution.
The storage behemoths like EMC and NetApp have huge, high-margin general-purpose storage businesses to defend, based on systems like Direct Attached and SAN that were designed in and for a pre-virtualized world. True, these vendors can and have tweaked their tools to mostly work for VMs, too, but there are plenty of problems. None of the incumbents has the incentive to create a dedicated virtual storage offering since to do so would cannibalize hugely profitable general purpose storage systems they sell now that largely work OK, but not great, for VMs.
The company arguably best positioned to fix the virtual storage problem is VMware, but it's also very conflicted. VMware has to play Switzerland in the storage industry, not taking sides, particularly since it's owned by one of the industry's biggest storage players, EMC.
So, while VMware efficiently pools CPU, memory and networking resources, storage remains largely outside its reach, though the company offers guidance on storage management for VMs. This leaves storage as a very complicated virtualization problem, especially with mission-critical applications like Microsoft Exchange or Oracle Financials.
In sum, each of the companies best positioned to understand and solve the virtual storage problem is the least likely to actually do so.
Tintri, recently funded with $17m by NEA and Lightspeed Venture Partners, fits Christensen's mold for an upstart disruptor. Tintri was founded by the guy who ran VMware's desktop and server research and product development between 1999 and 2006. It's telling that he felt the need to leave the virtualization leader to make effective virtual storage management happen.
Tintri doesn't have to appease EMC. It doesn't have to serve its existing VM business. It can focus on solving the current bane of enterprises wanting to virtualize more, not less, of their IT: storage-related performance crashes and/or sky-high storage costs. Most estimates suggest that most enterprises have yet to virtualize even 30 per cent of their infrastructure, with storage being a prime reason.
The virtual storage world is a classic case of the innovator's dilemma, with Tintri challenging the status quo. Ironically, I'm betting that Tintri will get bought for a boatload of cash by one of the incumbents long before it's able to seriously disrupt the industry.
There's too much money at stake for the incumbents not to eat its lunch. ®
Matt Asay is senior vice president of business development at Strobe, a startup that offers an open source framework for building mobile apps. He was formerly chief operating officer of Ubuntu commercial operation Canonical. With more than a decade spent in open source, Asay served as Alfreso's general manager for the Americas and vice president of business development, and he helped put Novell on its open-source track. Asay is an emeritus board member of the Open Source Initiative (OSI). His column, Open...and Shut, appears twice a week on The Register.