Red Hat rolls up RHEL 6.1 beta
Tweaks and tech previews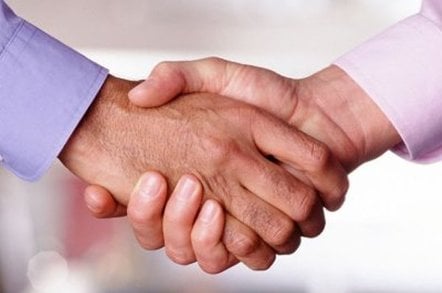 Commercial Linux distie and soon-to-be billion dollar baby Red Hat has rolled up the first update of its Enterprise Linux 6 operating system and kicked it out there for beta testing.
The beta of RHEL 6.1 has support for new hardware, as updates always do, but also includes software functionality that didn't make the cut before the code freeze for the RHEL 6.0 release last year.
RHEL 6.0 was launched last November and included 1,821 new features requested by customers and partners. The RHEL 6 stack has a total of 2,058 software packages, an 85 per cent increase over RHEL 5. This is reflective of the increasingly diverse customer base that Red Hat has cultivated that will pay for the support provided by the company instead of hot-dogging it themselves.
Red Hat said at the launch that in addition to those new features, its own engineers had contributed over 3,900 enhancements to the Linux 2.6.32 kernel upon which RHEL 6 is based, with many backported from the 2.6.33 and 2.6.34 kernels. All of this work, as well as scaling up to 128 cores (or threads) and 2 TB of memory for one set of kernel tweaks or 4,096 cores and 64 TB of memory on another set, is what makes Red Hat think it can charge more money compared to RHEL 5. The amount of the price hike depends on what features and packages for RHEL you want to compare.
But technology, both hardware and software, moves on, even in four and a half short months, and that's why RHEL 6.1 is cooking and presumably getting ready for launch sometime around the Red Hat Summit in Boston May 3 through 6. (But maybe not, because Red Hat is not hung up on delivering products timed precisely to events it is hosting, unlike some software companies who shall remain nameless).
You can read the release notes for the beta of RHEL 6.1 here, and pick up the beta code here as well.
In a blog post announcing the beta for the update, Red Hat says that it has tweaked the Linux OS so it can fully support the hot addition of processors and memory on servers based on Intel's Xeon 7500 chips. There are also updated drivers for network adapters from Intel, Mellanox, and Broadcom, LSI MegaRAID SAS controllers, and Emulex Fibre Channel host bus adapters.
Red Hat says that it has optimized the processor scheduling algorithms used in NUMA configurations, and fixed some oddities with the tickless timer that was recently added to the Linux kernel. Red Hat says it has also trimmed the overhead for using its KVM hypervisor to run a virtualized instance of an operating system compared to its bare-metal performance, but it did not elaborate on how much of a performance boost users might expect.
The RHEL 6.1 beta includes a number of technology previews, which you can see here. One interesting one is the XFS file system for use in the RHEL 6 clusters using the High Availability Add On, and another bit of code in preview - which it labeled as being so experimental that you should not use it in partitions where data integrity is important - is the BTRFS file system.
There is also a program called FS-Cache that provides a persistent cache for NFS. I am rather fond of the TPM feature in preview, of course, which allows RHEL 6 to create, store, and use RSA keys without storing them in main memory; with RSA being hacked last week, it is interesting to contemplate the value of this feature.
The Linux Containers (LXC) tech preview, which is another resource management and isolation mechanism to complement virtual machine partitions and to provide a userspace container for applications and systems. You can learn more about LXC here. ®
Sponsored: Beyond the Data Frontier