Yakuza 4
Gangster wrap
Review Yakuza 4 manages to pack so many disparate gaming elements into the one package that it's hard to know where to start. Part soap opera, part noire, undoubtedly a kung-fu fighter, but with fleeting resource management and a reasonable-sized city to explore, this is the JRPG, at its most offbeat.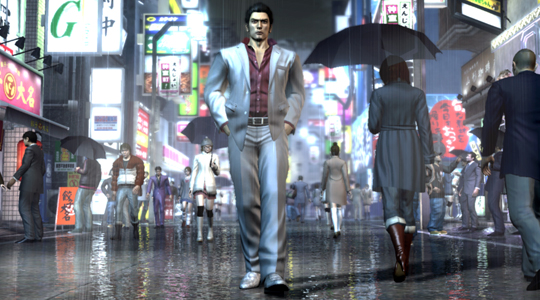 Too cool for an umbrella
Take the first playable character you're introduced to, Shun Akiyama (there are four main characters all told). He's a chain-smoking philanthropist of his own design, and also the owner of Sky Finance – a money lending outfit that will loan any amount of Yen, interest free and with zero collateral, so long as the recipient is able to pass one of his concocted 'tests'.
Fair enough you might think, a good policy for such a charitable institution to instigate. The thing is, when Lily – a beautiful, mysterious dame looking for a huge amount of money – walks into his office, the test he asks of her is to become a 'hostess' in one of his clubs – an odd way to run a charity.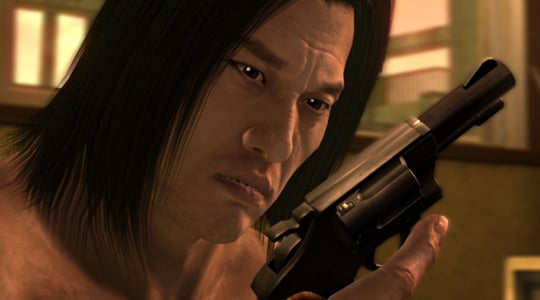 Oooh shiny
Yakuza 4's plot is full of such eccentricities, but then that's always been part and parcel of the franchise's charm. Newcomers might find they're initially bewildered but soon the strange ebb and flow of it all settles down, and you find yourself micro-managing your hostess' outfits (ensuring maximum turnover) without so much as a second thought; it turns out being a pimp is fun, who knew?