SpectraLogic adds tape 'validation' to fight silent decay peril
Backup checkup fronts up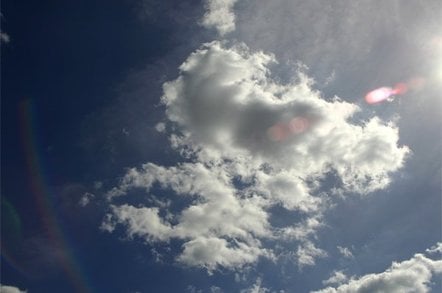 Silent decay: it's the nightmare hinted at by drive array vendors when they talk about tape libraries. How do you know the restore is going to work, they ask? Some don't.
Tape is generally being relegated from acting as a backup medium – a role now taken over by disk-drive-based backup data – to acting as archival storage. It is low, low cost compared to disk. The fact that it's not consuming power when simply sitting in cartridges on a shelf someplace, the second fact that it's offsite, and its reliability, gives it killer economic advantages compared to disk in that role.
But there's always the worry lurking in the back of tape sysadmin's minds: "Will the sucker actually restore?" The test comes when you really do need to restore files and there's often no second chance at all. At that point tape is it and tape had better work.
Tape automation and library supplier SpectraLogic has updated its T-Series library software so that it periodically and proactively checks tape cartridges in its libraries to ensure they can be read. It's calling the feature Data Integrity Validation, and says it "solves the concern of, 'will I be able to get my data back?' from my archive".
If there is doubt about the restorability of a cartridge's contents then the library operators are alerted that migration to new media is required.
When a cartridge is first imported into the library it is given a PreScan to check for any damage, from shipment perhaps, look for a mismatched encryption key and do other basic heath checks. When data is actually written to a cartridge there is the normal verification cycle afterwards to make sure the written data can be read.
The new data integrity validation that Spectra is offering is a PostScan, which carries out a checksum verification of all the data on the tape. Any checksum mismatches and a media migration is recommended. Spectra suggests that PostScan should be run on all archived data tapes every six to 12 months.
The company is also announcing a faster server in its libraries, its gen 3 library server, which, with hyper-threading support, will run the Bluescale 11.3 library software faster and can track a larger number of tape cartridges.
Two independent vendors offer tape cartridge verification checks: Crossroads Europe with its ArchiveVerify product; and the TapeWise product from DPS.
The idea of regular tape cartridge health checks is so obvious that every tape library vendor is bound to implement the same idea. By the end of 2013, we guess, it will be hard to find any tape library that doesn't do it. Until then, Spectra has a lovely restore reliability advantage.
There has been an ongoing beta test of the Data integrity Validation feature since 16 February and general availability is scheduled for 30 March. The feature will be included at no charge with all new T-series library purchases. No details were released of any prices for existing library users. ®