Nikon D7000 DSLR camera
The return of the fiddle factor
Change of scene
There are still plenty of scene modes, actually more than in the D90, but they are all grouped together in one Scene position on the dial. Rather than having individual icons, specific choices are made through the thumb dial. Sitting immediately underneath the exposure dial there is another larger, slightly canted dial, with a lock button to prevent accidental activation, that lets you select drive modes, timer, remote release, mirror-up option and Quiet mode.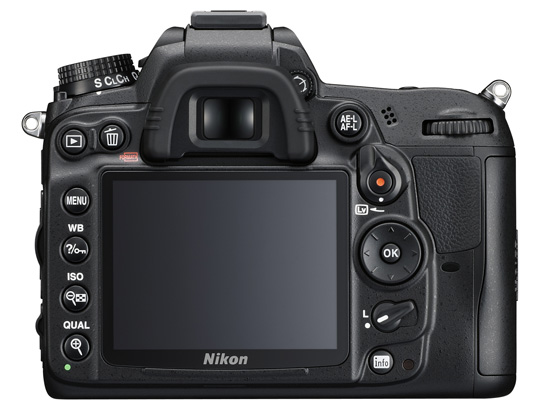 Viewfinder offers 100 per cent coverage
On the lens mount there are a couple of mechanical differences from the D90 that also give away the market repositioning of the D7000. Like its pro brothers, the D7000 now has an indexing tab allowing aperture control with manual focus lenses of the Ai generation and a mechanical AF drive pairing supporting autofocus for older AF and AF-D lenses lacking their own motor. The D7000 also improves the optical viewfinder, which now has 100 per cent coverage. The LCD remains the same high-resolution 3in screen used all the way from the D90 up to the D3X, which also doubles as additional info display.
While there are relatively few changes in body design between the D90 and the D7000, when it comes to features and performance the D7000 does not merely introduce key improvements over the D90, it completely redefines the mid-range concept. At the heart of the D7000 is the newly developed 23.6 x 15.6mm, CMOS image sensor with 16.2Mp (effective) resolution and 14-bit A/D conversion built-in that can capture images as either RAW or JPEG, or as both simultaneously.
Despite the increased resolution, the sensor has been designed to deliver crisp and detail-rich images even at high ISO speeds. This, coupled with the new Expeed 2 image-processing engine – first seen on the entry-level D3100 – lends this camera to exceptional speed in this price range. Powering-on is virtually instant, there is no shutter lag to speak of and burst capture reaches 6fps, with an increased buffer size that allows continuous shooting up to 100 JPEG files (11 RAW).
The D7000 uses a new Multi-CAM 4800DX autofocus module with 39 auto-focus sensors, nine of which are cross-type, and has several customisable focusing options available. The system works seamlessly if the correct settings are selected, locking onto the subject swiftly and surprisingly silently. In single-point AF the active sensors are easily selected by pressing the AF button while using the four-way control pad.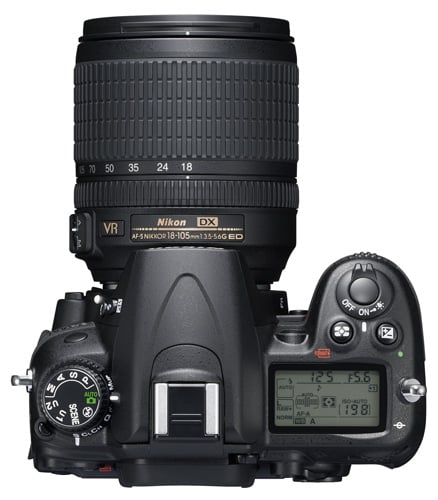 The 18-105mm kit lens isn't the fastest performer
The AF 3D tracking system works really well and now takes advantage of the new metering system when following subjects moving across the frame, using colour information to tell the subject apart from the scene. Considering that I tested the camera with a sluggish lens – the supplied 18-105 VR – I was impressed with the results.