Prof debuts miniature laser diode for fast networking
And even faster hair removal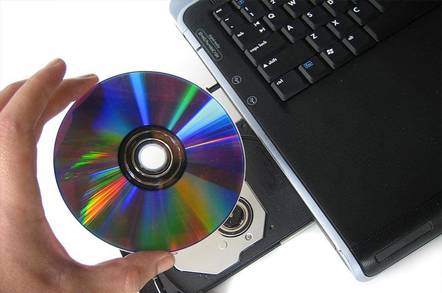 Miniature laser diodes emitting intense single wavelength light could speed data networking.
A professor Denis Deppe of the University of Central Florida has invented a new small laser diode that has fewer impurities in it. This brings several benefits.
Firstly, the emitted light has a single wavelength, making its detection easier. Secondly, the light is very intense although it does need a high voltage to create it. Thirdly, the diode itself is stronger than current diodes and more resistant to cracking and failure.
Deppe says these advantages makes it a good fit for laser requirements in CD and DVD players, optical mice, laser pointers – but really, this is not "big" news, and data networking, where it could potentially be huge. He says the small size of his laser diodes, their purity level and cracking resistance means they could be embedded inside optical cables and used for heavy data transmission.
Deppe said: "The new laser diodes represent a sharp departure from past commercial devices in how they are made. The new devices show almost no change in operation under stress conditions that cause commercial devices to rapidly fail... At the speed at which the industry is moving, I wouldn't be surprised if in four to five years, when you go to Best Buy to buy cables for all your electronics, you'll be selecting cables with laser diodes embedded in them."
One problem area is the relatively high voltage needed to make the diodes work, but Deppe seems confident that this problem can be cracked.
The university release says: "Massive amounts of data could be moved across great distances almost instantaneously ... By using the tiny lasers in optical clocks, the precision of GPS and high-speed wireless data communications also would increase."
It goes on to say: "They could be used in lasers in space to remove unwanted hair." Imagine that. Fancy a Brazilian in orbit? ®
Sponsored: Minds Mastering Machines - Call for papers now open