Phone, car companies collaborate to connect cars, phones
Motoring, there's an app for that
Eleven companies want to make it easier to connect your mobile gadgetry to your car, and to get the two talking a common language. They have formed the inevitable industry consortium to do it.
Said body is the Car Connectivity Consortium, and it's backed by phone manufacturers Nokia, Samsung and LG; in-car electronics firms Panasonic and Alpine; and motor makers Daimler, GM, Honda, Hyundai, Toyota and VW.
The group will promote the so-called "Terminal Mode standard" - a Nokia-developed specification for phone-to-car communications.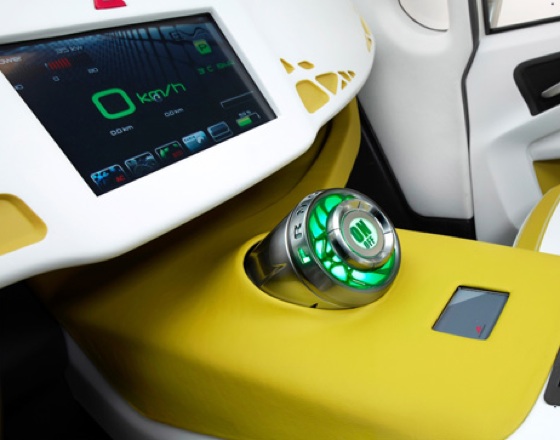 A big knob, yesterday
Terminal Mode takes in USB, Wi-Fi and Bluetooth links, and is intended to allow phone apps' output to appear on car screens - back-of-the-seat displays and dashboard panels - and be controlled by the entertainment system's knobs, buttons, touchscreen and steering wheel controls.
TM is largely based on existing, open standards. It uses UPnP to mediate exploratory talks between devices, while VNC (Virtual Network Computing) tech is used to remotely control the smartphone from the car's kit and to re-display what's on the phone's screen.
Nokia and co. are looking at adding near-field communications (NFC) and wireless charging to the spec.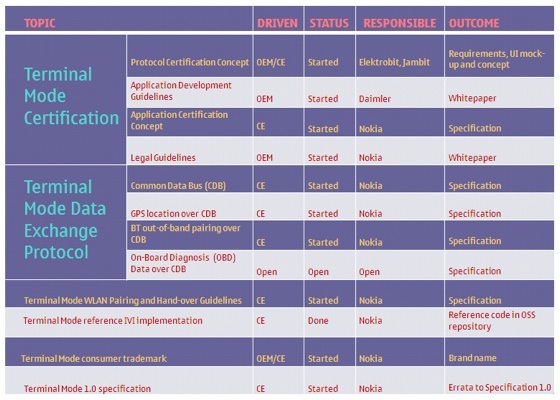 Exciting tech... delayed
TM 1.0 is already available, and work is progressing on TM 1.1. This was due to have been published last month, but clearly Nokia has had other matters on its corporate mind.
Now it has ten other companies to call upon. The CCC will take over duties such as TM certification, no to mention finalising the next version of the spec, which will be published "within the next few months", the CCC said. Presumably, that's to allow the new members time to stick their oar in too.
Several consortium members are expected to present their first commercial products supporting the new standard later this year, the CCC promised. ®