Apple MacBook Pro 15in
Sandy Bridge stunner
Créme de la créme
Like all Apple notebooks, the 15in MBP is generally a near-silent beast, the fans only kicking in when the processor or GPU are running flat out. At such times the laptop's cooling fans are no more noisy than any other notebook I've used.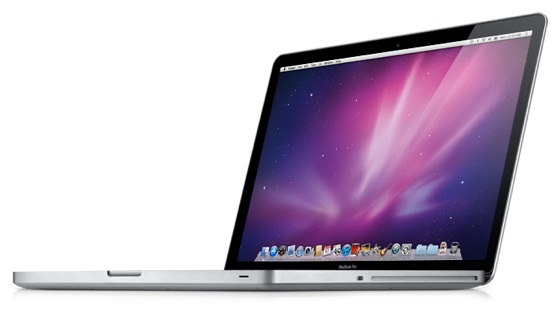 Stylish
Like all Apple notebooks, the base gets bloody hot. 'Twas ever thus: Apple's engineers favour quiet operation over cool-running laptops, and I have to agree, especially since this is a desktop replacement, not a knee-top machine.
On the table in front of you, it's a joy to use: powerful, sure, but the user experience is enhanced with the MBP's big touchpad - it won't be long before you're swiping back and forth, using the pad's many gestures to flip between apps, call up widgets and so forth - the very accessible port array and the side-facing optical drive - you don't have to suck in your belly to eject discs with this boy.
The old Reg Hardware beef remains, though: no HDMI output and no USB 3.0 or eSata - combo port, please. Thunderbolt certainly doesn't compensate for these absences. It may, one day, but not now.
Verdict
The 15in MacBook Pro is a great machine. It looks the business, it's well made and, thanks to the new Intel chippery, goes like the proverbial off a shovel. Internals aside, this is not a major upgrade, but it maintains the MacBook Pro's lead. And its price point - you'll pay no more for this version than you would have done for the last one. ®
Many thanks to the Square Group for the loan of the review unit
More Mac Reviews

MacBook Pro
13in
MacBook
Air 13in
MacBook
Air 11in
Mac Mini
Server
iMac
21.5in

Apple MacBook Pro 15in
Aluminium-clad 15in notebook equipped with Intel's latest mobile processors and AMD's newest graphics powerhouse.