How do you find the skills needed in the virtualised data centre?
Calling all-rounders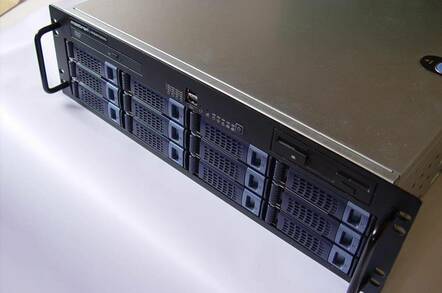 Datacentre Staffing the constantly churning world of the data centre is becoming increasingly tricky. Not only is the technology moving fast, but many key IT workers are reaching retirement age. When they leave, decades of experience leaves with them, a problem that looms large among the concerns of many CIOs, according to Symantec's annual State of the Data Center report.
Retirement is not the only problem. Most data centres are organised by technology specialism and staffed by highly knowledgeable experts in one area, such as storage or networking. Cross-specialist knowledge is hard to find and in great demand, as SANs, for example, increasingly run over Ethernet, along with all the other business-critical applications, each with its own requirements.
Demand for convergence and virtualisation skills is particularly high, and makes staff retention difficult. The result is a huge skills void at a time when businesses increasingly see the data centre and IT in general as a service, not as a technology provider.
If people with cross-disciplinary skills can command high prices, but IT budgets are flat, what is to be done?
Susan Snedaker of VirtualTeam Consulting says that cutting back staff, or freezing recruitment even though the workload is increasing, may work in the short term, and looks good on a balance sheet, but over-stretches remaining staff and increases the risk of errors that might prove costly.
Motivating staff to take on new projects helps to keep them up to date with the latest technology, but that should go hand-in-hand with a willingness to re-organise projects so you can do more with less. One company found that buying a couple of desktop management tools meant it could support more desktops without increasing staff numbers.
However, sometimes new blood is absolutely essential. Talking to local authorities, such as regional development agencies, can help with funding, and finding people involves the normal process of using personal contacts, agencies, headhunters, and advertising, with the inevitable delays and costs. Better and more cost effective to retain and develop the people you have.
According to Dave Cappuccio, vice-president of Gartner Research VP, if employees learn that cross-disciplinary skills are valued, especially when coupled with expertise in at least one core discipline, then they will respond. They are the people who are on the lookout for new things to learn, and the ones who are likely to get new projects finished on time.
Fostering those cross-disciplinary skills in-house will result in more motivated employees too. "Developing people with these kinds of skills can help alleviate both the baby boomer and skills transfer issue, as well as keeping your best people challenged, while continually increasing their value to the company," says Cappuccio. ®