Dragon Age II
Hit and myth
Intelligent surroundings
Yet, aside from moral dilemmas and taking tough decisions, how does the game actually play? Well, after Mass Effect 2's leaps and bounds forward for the action RPG genre, DA2 does a good job without particularly advancing the system. On a console it's a cinch to quickly chain together your abilities thanks to some handily tailorable shortcuts, while the number of simultaneously on-screen enemies does impress.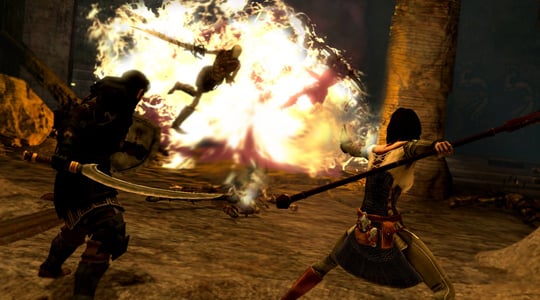 Bonfire knight
Visuals on the whole do suffer slightly, however, falling short of the benchmark set by ME2, with environments seeming much more barren than those in the sci-fi epic. It's a different engine, of course, but comparisons are inevitable and DA2 feels a little bland in contrast to the neon environs of Shepard et al. Loading times can be an issue too, each visit to Kirkwall's various districts prompting yet another delay.
Character abilities – your special moves, if you like – take a while to charge, as does the required stamina. So, in-between times, hammering away at the attack button is the order of the day. Not the most subtle form of attack for sure, but something unavoidable in a title which depends on close-quarters combat; an issue which gun-and-cover-based affairs – such as the aforementioned ME2 – don't particularly face.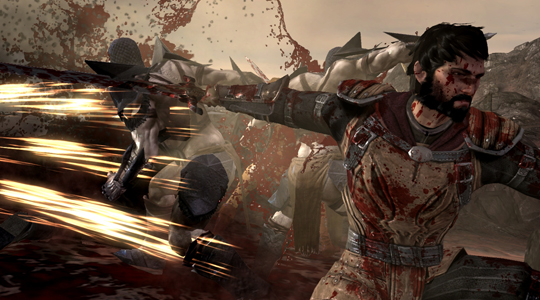 Don't look back in anger
Progress further into the game's mid to latter stages and combat, weapons and enemy AI all ratchet up a notch, creating some truly spectacular encounters in which manually controlling and adjusting your AI companions is crucial. The shoulder buttons allowing the player to quickly zip through friendly ranks, commanding them to heal, cast or attack whomever and whatever is required.