Fight Night Champion
Smack my mitts up
Visual knockout
Like previous Fight Night games, graphics are seriously jaw-dropping. In 1080p, the game blows my mind Charlie Sheen style. EA is definitely onto a winner there. The level of detail, as punches ripple skin in slow-motion and blood splatters following heavy blows, adds a huge splash of realism. Even individual members of the crowd appear to be doing their own thing.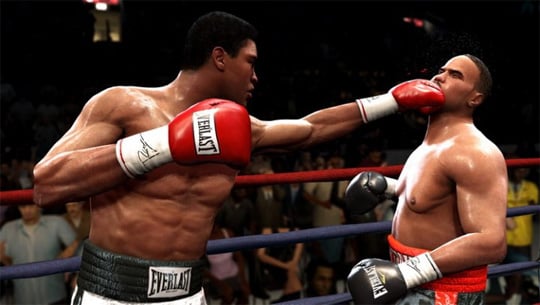 Float like a butterfly, sting like a bee
Gameplay has improved too and sees the introduction of Full Spectrum Punching. Basically, things have been simplified, making it easier for amateurs to grasp the game quicker. Various punches are achieved with simple flicks of the right analogue stick rather than complicated gestures. This is so much better, not just for your own finger stamina, but for the controller itself. Fight Night has always put a lot of strain on the control pad, which has taken much wear and tear in past releases.
Body movement can be somewhat slow though and while an opponent is in a stunned state (another new addition), it can be difficult to get in there quick enough to deliver the killer blow. Instant knockouts are now a possibility, which means you have to be extra careful every step of the way. Connect with one full-blown punch and your opponent will hit the floor, followed by a replay with bone-cracking sound effects that really bring home the achin'.
Stamina plays a big part in how well your boxer reacts too and wayward punchers and button bashers will soon find themselves out of breath and susceptible to an easier knockout.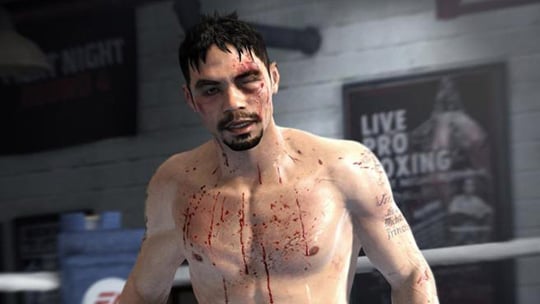 Call yourself a Manny?
Verdict
Fight Night Champion is a welcome return to a boxing series that has always dazzled since my first Xbox in the early noughties. While the addition of a story takes the edge off the game being so serious, hot-headed fans of the sport will still be impressed with what it has to offer. There are few games that can compete graphically with this, and if you're a traditionalist that veers away from UFC extremities, look no further.
Since completing Champion Mode, I'd say I'm only likely to play when friends come over with a cocky attitude. They'll never beat me though, I am THE Fight Night Champion. Thank you and goodnight. ®
More Games Reviews

Killzone 3
Bulletstorm
Mindjack
Dead
Space 2

Fight Night Champion
More Rocky than Raging Bull, but still packs a heavy punch and definitely worth a swing. Available on Playstation 3 (tested) and Xbox 360.