Fight Night Champion
Smack my mitts up
Review Team sport titles get repackaged each year with marginal improvements, justified through noticeable kit and squad differences. However, as fast-paced as boxing may be, the sport itself moves very slowly. So even though Fight Night Champion arrives almost two years since the series' last release, apart from David Haye's climb to the top, little has changed in the boxing world.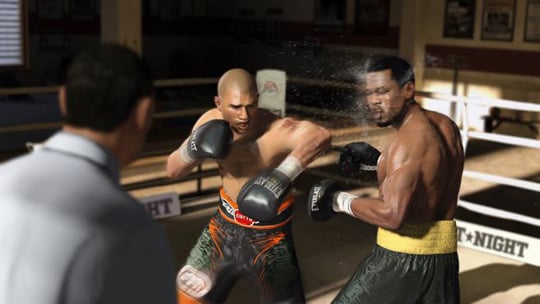 Pow, right in the kisser
Of course, visuals have evolved and games get prettier by the minute, but going in with graphical renovation alone would be doing an Audley – EA would still make a lot of money, but any pre-release effort would go unnoticed and the game would get widely slated. So, in order to spice things up, we're introduced to a storyline, otherwise known as Champion Mode.
If you think a narrative in a boxing game can only mean one thing – complete cheese – then you've punched the nail on the head. FNC is full of platitude and oozes cheese at every corner, but cheese is great in certain situations and this boxing yarn packs a perfect punch.
Written by Will Rokos, the man behind the film Monster's Ball, you'd perhaps expect more, but while the tale may be one cliché after another, it's hard to imagine an alternative. Each cut scene had me laughing my head off as I held it in my hands, flummoxed over the level of corniness the plot stoops to. It's quite a refreshing break from the aggressive focus one has to adopt in each fight. There's a fine line between utter bollocks and cheesy eminence and FNC's storyline is definitely the latter.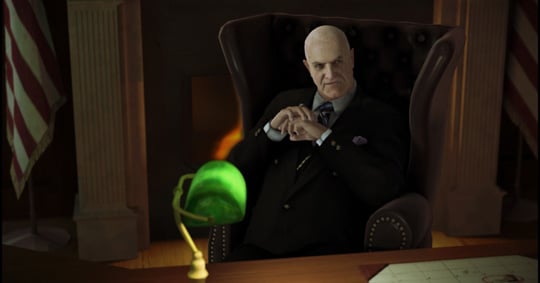 Ladders, talk to me
Champion Mode focuses around the rise, fall and rise again of protagonist Andre Bishop. With his trusted instructor beside him – an archetype of the geriatric Mickey Goldmill-style trainer – Bishop is on his way to superstardom, unbeatable and loosely following in the footsteps of his father. Cue the bad-guy – a Terry Tibbs lookalike playing the part of crooked fight promoter, who in a failed bid to sign Bishop to his services, frames the young fighter, cutting his career short with a lengthy time behind bars.