IT spending higher than expected in 2010
And looking up in 2011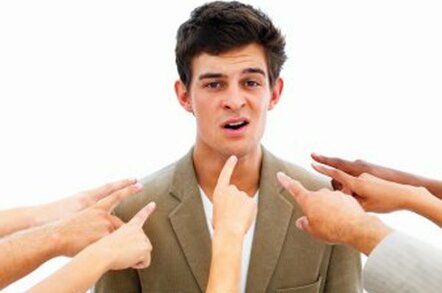 The IT sector turned in its best growth since 2007, according to the analysts at IDC. That's good news, and the news kept getting better as 2010 went on. Maybe 2011 won't be so bad if the world settles down a little politically.
IDC said in its latest Worldwide Black Book that IT spending worldwide rose by 8 per cent, to more than $1.5 trillion as measured in constant currency. I am a bit mystified here as to how IDC can say it is in constant currency but use U.S. dollars. I believe that must mean it locked in an exchange rate at the beginning of 2010 and ignored actual currency fluctuations. In any event, the overall information and communications technology (ICT) space grew by 6 per cent, almost hitting $3 trillion globally when you add in telecom gear and voice, data, and hosting services.
Back in September 2010, IDC was expecting for the IT portion of the ICT market to grow by 6 per cent to $1.51 trillion, and in March 2010, the best guess was for 3 per cent growth in 2010, to $1.48 trillion. So $1.55 trillion, as actually happened in 2010, is an extra $70 billion that got spread around.
Hardware spending crashed during the Great Recession, and it was the driver of growth on the rebound. IDC believes that hardware spending rose 16 per cent, to hit $661 billion. That is the highest growth rate in hardware spending since 1996, and even beats out the growth rates during the dot-com boom. (Hard to believe, isn't it?) PC revenues rose by 11 per cent, server revenues were up 9 per cent, and storage sales were up 14 per cent. The big growth was for mobile devices and networking gear. IDC said that spending on software was up 4 per cent, and services revenues rose only 2 per cent.
"Last year was a big year for the technology industry," said Stephen Minton, vice president of IDC's IT markets and strategies group, which puts together the Worldwide Black Book. "Some of the growth was just a bounce back from the declines of 2009, when the market declined by 4 per cent but there was also a very real surge of demand as businesses around the world continue to deal with the issue of managing, storing, securing, and analyzing the increasing flood of digital information that is resulting from the proliferation of mobile devices and embedded computing platforms. As long as the economy remains stable, we look forward to another strong year of investment in 2011."
Peering into the crystal ball, IDC says that the cloud computing phenomenon will start eating into hardware spending, which will cool to 10 per cent growth in 2011, and software and services will grow by 5 per cent and 4 per cent, respectively. Overall IT spending, again in constant currency, is expected to add another $10 billion or so, rising 7 per cent to $1.65 trillion.
IT spending in the United States was up 6 per cent in 2010, and is expected to cool to 5 per cent growth in 2011. The Asia/Pacific market (not counting Japan, which is locked into a 1990 time warp) had a 13 per cent boosting in IT spending in 2010 and IDC anticipates growth will slow here in 2011 as well, to 10 per cent. Latin America, the Middle East and Africa, and Central and Eastern Europe will see double-digit IT spending growth this year, according to IDC, but Japan, Western Europe, and Canada will see the single-digit growth you'd expect from mature economies. ®
Sponsored: How to Process, Wrangle, Analyze and Visualize your Data with Three Complementary Tools