Samsung UE55D8000 55in net-connected LED TV
3D telly with downloadable apps
Review Samsung's D8000 is as stylish as it is advanced. Barely contained by the tiny 5mm brushed-metal bezel, its images appear suspended in space. Only the brand's familiar X-wing pedestal, with illuminated logo bulging from the bottom of the screen, keep them tethered to terra firma.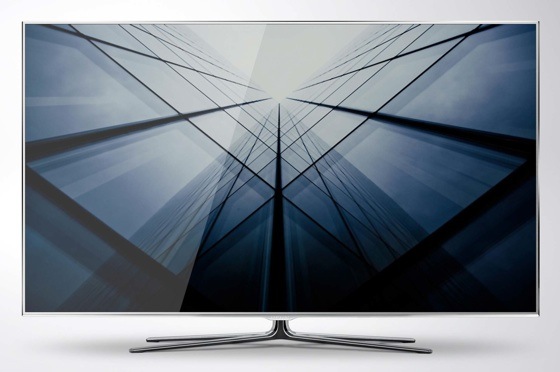 Samsung's 55in D8000: more picture that telly
The set is 3D compatible, of course, but more usefully it features Samsung's new Smart Hub internet TV and app portal. You can get online using either the telly's on-board Wi-Fi or its Ethernet port.
This flagship screen is an exercise in economy. All the connections are confined to the back panel - there are no side-mounted ports at all. Choose from four HDMI inputs, a VGA input with 3.5mm mini-jack audio, or an adaptor for either Scart or component-video.
There are also three USB inputs and the aforementioned Ethernet port, plus a digital audio optical output.
Squished inside are two tuners: one for Freeview HD and the other Freesat HD.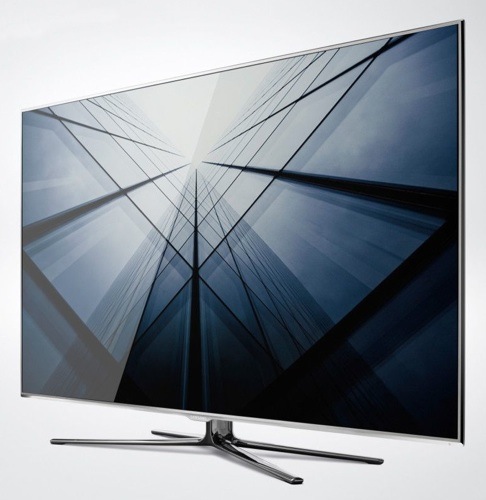 Even this skinny, it still puts out a beefy sound
The most obvious question from a cursory glance at the D8000 is where are the speakers hiding? The answer is on the back, firing downwards. Each rated at 15W, they make a reasonably enthusiastic noise, despite the lack of a sub-woofer.
Sponsored: What next after Netezza?