Street View Terminator warps into Dublin
Future Google develops time travel algorithm
We all know that Google's Street View has transdimensional capabilities, as well as the power to create space/time feedback loops, so it should come as no surprise that the Great Satan of Mountain View will in the future give staff at its all-seeing eye Terminator-style time travel abilities.
Here's a employee warping into Dublin's Aviva Stadium - the cathedral of sport formerly known as the Lansdowne Road Rugby Football Stadium: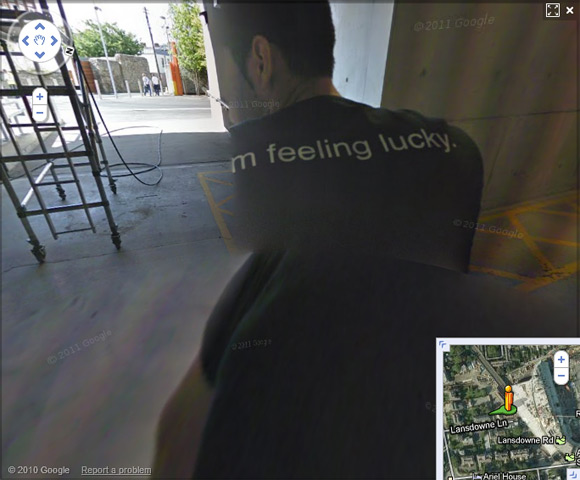 It's likely the chap in question wasn't even born when the Street View spymobile caught him on camera, presumably beaming in from 2034 to fit the Orwellian black Opel with future Wi-Fi snooping equipment so advanced it's completely invisible to even the most vigilant government personal data privacy agency.
The operative's t-shirt evidently reflects his faith in the accuracy of Google's spatial-temporal search algorithm, which is designed to avoid materialisation inside the stadium's concrete walls.
His dark masters' will done, we suspect he was then obliged to make his way to the nearest boozer to ensure his mother hooked up with her future husband over a pint or two of Guinness - a meeting which was an essential prequel to the Street View technician's conception and birth. ®
Bootnote
Thanks to Patrick O'Reilly for the tip-off.