Charlie Sheen explodes onto Twitter
Followers will soon match former salary
Now that he has a bit of time on his hands, actor and keen supporter of LA's nose candy and helpful lady industries Charlie Sheen has decided to give forth on Twitter.
They hardly represent a fascinating insight into the mind of the man who thought that trousering $2m an episode for Two And A Half Men was inadequate recompense for his galactic talents, but Sheen's handful of tweets have already earned him a substantial 600,000+ followers.
His bio declares "Born Small... Now Huge... Winning... Bring it..!", and just to prove what a winner he is, Sheen has posted a couple of snaps to brighten lesser mortals' days: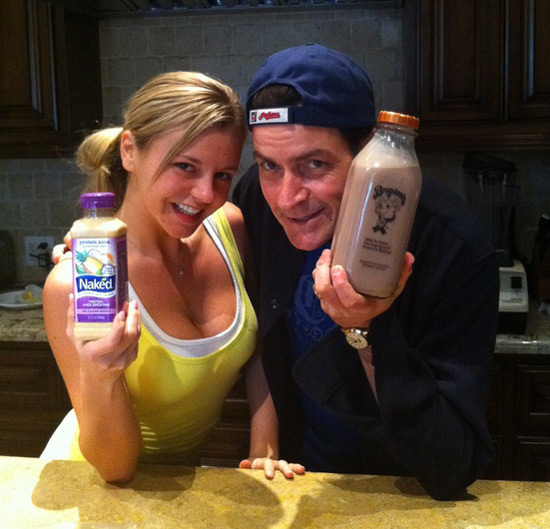 The above is entitled "Winning..! Choose your Vice...", and shows the thesp with his latest squeeze Rachel Oberlin. For the record, she's holding a Naked protein shake while he's fondling a Broguiere's chocolate milk.
Expect further such entertainment as the Sheen Twittermachine ramps up to full, tiger-blood-powered speed (although you may not be able to process it). ®