Nokia C1-01 budget voicephone
Talk is cheap
K.I.S.S
The C1-01 uses the Series 40 operating system and UI, and while it may be getting on in years it's reliable, simple to use and does everything you could reasonably ask of a mobile phone, including an excellent contacts book that you can sync with your Google account, plus decent e-mail and IM clients. For accessing the internet, Nokia bundles the Opera Mini web browser.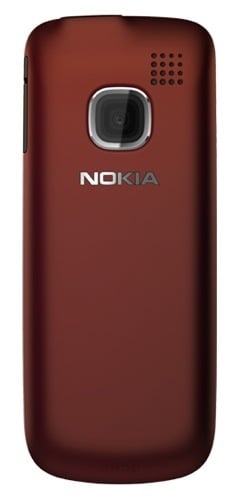 The camera's up for very casual snapping, but nothing that's more ambitious
Having a fully functional music player, Micro USB port and a Micro SD slot good for cards of up to 32GB means the C1-01 can be pressed into service as an MP3 - or AAC or WMA - player and thanks to the 3.5mm audio jack in the top you can use your own earphones.
Sound reproduction was pretty impressive with a good pair of said, so I'd have no reservations about taking a C1-01 with me on my travels rather than an iPod. The C1-01's media credentials are further enhanced by the presence of an RDS FM radio with recording facility and stereo Bluetooth.
The fixed-focus 0.3Mp (VGA) camera is nothing to write home about. Even at this price point Nokia could perhaps have stretched to a higher resolution device, but in decent light the end results suffice for casual snapping.