Dixons prices up Motorola Xoom for Blighty
More than expected
Retailer Dixons has priced up the Wi-Fi only Motorola Xoom. The 10.1in Androud 3.0 tablet will sell for £500 when it goes on sale "in the first week of April".
Dixons outlets Currys and PC World both show that that timeframe is not yet confirmed. Indeed, both say delivery will take place on or after 9 April.
But "if you order from us today you'll be the first in Europe to receive one", the retailer chirped.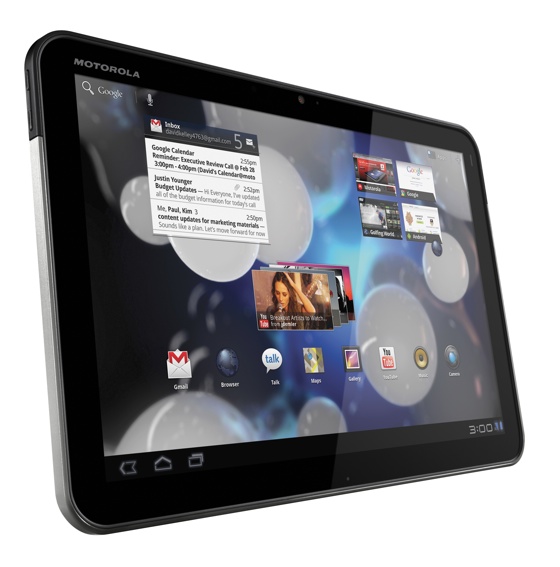 Dixons put up a pre-order page earlier this week. It signalled a pre-order price of £450, but was quickly removed.
Xoom is powered by a 1GHz Nvidia Tegra 2 dual-core chip and packs in 1GB of memory, a 1280 x 800 touchscreen display, 2.4GHz 802.11n Wi-Fi, an HDMI port, GPS, two cameras - 2Mp and 5Mp - 32GB of storage and a Micro SD card slot.
Motorola will also be offering a Xoom with HSPA 3G connectivity, but that'll be coming through Carphone Warehouse, which has yet to say how much it will charge for the tablet. ®