Turn your mobile phones in to a live gig speaker
Clear things up a bit
Do you experience muffled audio at festivals because you're surrounded by taller people or the speakers are too far away? There's an app for that.
Jakob Eg Larsen and a team from the Technical University of Denmark have created a tool that allows sound from live shows to be transmitted into the mobile handsets of those watching, so while bass continues to be felt from the loud speakers the higher-end frequencies are clearer than ever.
Sound from the mixing desk is transmitted by radio signal to mobile phones with FM capabilities. Because radio signal travels faster than the speed of sound, it has to be slightly delayed.
This is variable depending on where the audience is stood, so the software uses a phone's GPS sensor to calculate the delay needed to perfectly sync the live festival sound to your mobile phone.
As it stands, listeners can't get closer than 60 metres to the stage speakers or the opposite happens and sound arrives before the FM signal. The team is working on optimising the software to reduce the working distance to roughly 20 metres.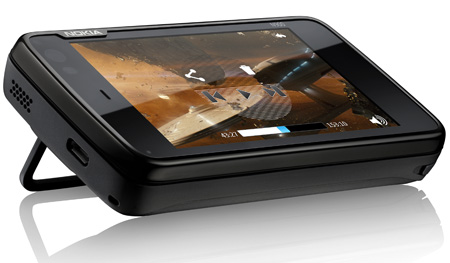 Connecting people
Larsen's team trialled the tech at a festival in Denmark on 19 random participants, who were each given a Nokia N900 smartphone to receive the signal. It went down a storm.
Now his team are working with Danish startup CrossOverGlobal to bring the tech to a commercial market.
Sounds good. ®
Sponsored: Your Guide to Becoming Truly Data-Driven with Unrivalled Data Analytics Performance