Samsung Wave II Bada OS smartphone
HD handset video editing on a budget
Choice cuts
The 5Mp camera offers pretty good quality pics, certainly a step up from comparable cameras by the likes of HTC, and it can now record video in 720p HD. This it does very well and there's an onboard movie editor that allows you to stitch different clips together. You can also trim them at each end and even split them so you can effectively cut from the middle too, as well as add captions and music. If you get really carried away making movies, there's MicroSD expansion for cards up to 32GB.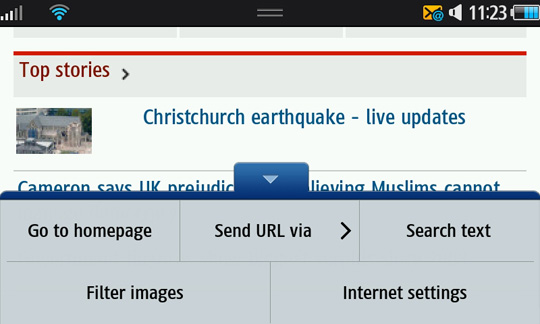 Web browser
In practise it's fun and fairly easy to use and you can get some OK effects, including slow motion, but there are limits to its capability. The start and stop points for trimming, setting caption length etc can only be adjusted by moving them with your fingers, rather than setting a precise time in seconds. This is fine until you need to synchronise something, like having one caption running after another – it's tricky to get them to line up exactly without overlapping.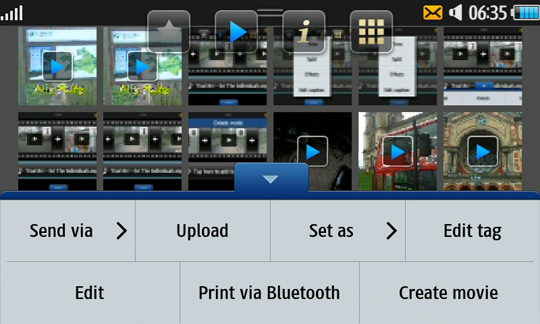 Options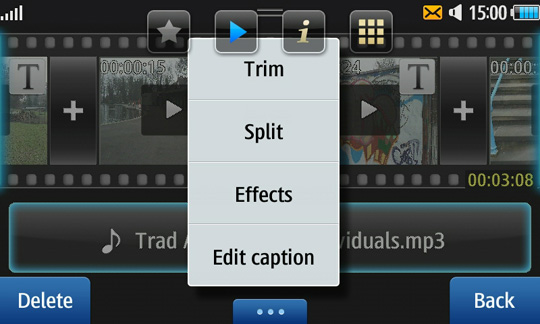 Transitions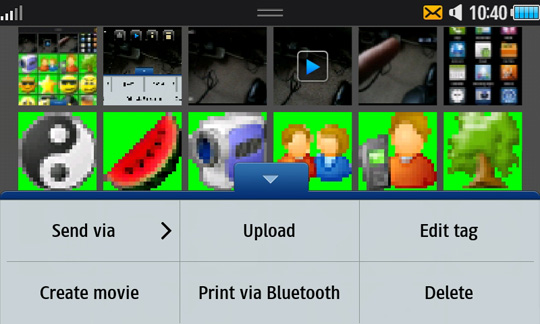 Video with emoticons
Also, the captioning only allows for 11 characters at a time. You can add others, but it's awkward to get them to line up with each other. Other effects are a bit basic – there are effects like solarise and blur but you can't do fades or dissolves between scenes. And while you can add music, you can only do one track per video, so if you stitch together different scenes and want different music for each, you'll need to edit the music separately before you add it.