Lawsuit loot helps Overland cut loss
$3m keeps wolf from door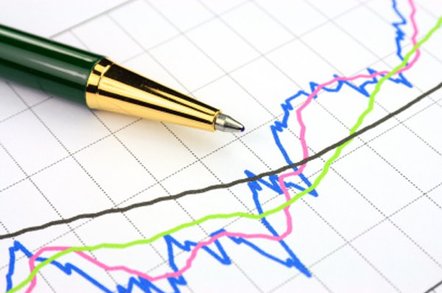 Overland Storage has reported a reduced quarterly loss, helped by a $3m gain from a lawsuit.
Overland, which supplies NEO physical and REO virtual tape libraries and Snap iSCSI SAN, filer and unified storage products, has reported its second quarter fiscal 2011 results, ending 31 December 2010; both revenue and net loss numbers are down.
Revenues were $17.93m, 12.2 per cent down on the $20.432m reported a year ago, and the net loss was $0.91m ($2.58m a year ago.) That looks impressive. The revenue was two per cent higher than in the previous quarter and the net loss was significantly lower than the $6.5m in the preceding quarter.
However, Overland earned $3m by selling a minority interest in its patent infringement no-win, no-fee lawsuit against tape automation manufacturer BDT. Removing this from the numbers would make the net loss $3.91m, still down on the prior quarter but an increase on the year-ago quarter. It was a good rabbit to pull out of the hat but doesn't relate to underlying product and service sales, being a one-off… but maybe not.
If the lawsuit prospects are good enough for some third party to pay Overland $3m for a minority interest in the outcome, then Overland could reasonably look forward to an award of perhaps $10m or more if it wins the case, giving it a further gain of, say, $5m. Perhaps, with this sale happening, BDT will try to negotiate a settlement.
As its OEM revenues decline Overland is selling more branded product; sales grew 21.7 per cent from the previous quarter and now constitute 92.3 per cent of all sales. The downwards effect of declining OEM revenue on Overland's result will probably end next quarter.
Interestingly sales of NEO tape products in the quarter were 10.7 per cent higher than in the first quarter. There is a view in Overland that the tape market is growing, a counter-intuitive view to many. The company also thinks the tape market is ripe for innovation.
SnapServer and SnapSAN product sales were up 53 per cent quarter-on-quarter and 95 per cent year-on-year.
Meanwhile, an interesting note: Shmuel Shottan has joined Overland's board. This would be a so-what announcement were it not for the fact that he is the chief technology officer (CTO) of hardware-accelerated filer supplier BlueArc, a company that was founded by Overland's CTO and engineering VP Geoff Barrall. Shottan also worked at Snap Appliance, Overland CEO Eric Kelly's old company and one which he was instrumental in having Overland buy in 2008.
Could we be looking at some sort of link between low-end Snap products and the high-end BlueArcs, some sort of technology supply maybe? Or is it just a case of getting more relevant expertise on the board?
Getting back to the results; if Overland continues to make progress it could return to profit. That would be a red-letter day. ®