Carphone Warehouse wins Moto Xoom exclusive
Honeycomb honeypot
Carphone Warehouse has the UK exclusive on Motorola's Xoom tablet.
And that's all the mobile phone retailer said - there was no word on price, or availability.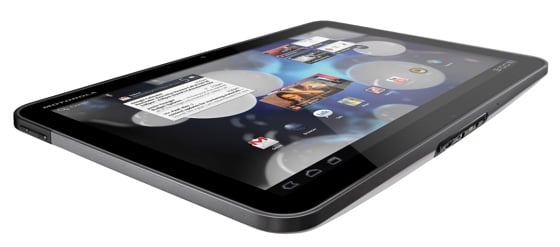 Best Buy, the US superstore giant with whom CW has a joint venture over here in the UK, has priced up the 10.1in Android 3.0 Honeycomb tablet at $800, equivalent to £496 at today's exchange rate.
The US retailer will begin selling the Xoom on 24 February - next week.
Motorola itself has hinted that Xoom will arrive here in Q2.
Xoom has a 1280 x 800 display, a 1GHz dual-core processor, a 5Mp video camera and a 2Mp webcam. It has HSPA 3G connectivity and 802.11n Wi-Fi. ®