Virgin tempts Brits with fee-free TiVo
1000 boxes up for grabs
Virgin Media has offered 1000 customers one of the first of its new TiVo boxes and a free annual subscription to the PVR service to go with it - possibly even free usage for life.
Punters today started to receive special Charlie and the Chocolate Factory-style tickets in the post, each encouraging them to register online by 24 February for the new TiVo box.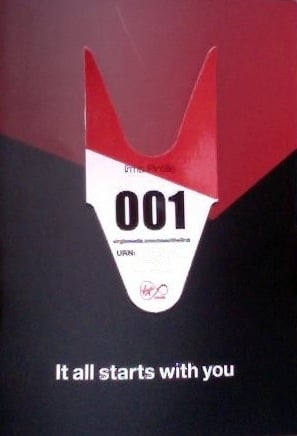 Feeling lucky?
Says the site: "Register now to be in the running for one of 1000 TiVo boxes which you could enjoy on us for an entire year."
That suggests not everyone who registers will get a box, only the thousand folk Virgin believes will be most suitable. The blurb says Virgin will pick people to ensure "successful registrants comprise a representative sample of eligible customers".
The small print also reveals successful applicants will need to take out a new 12-month XL TV contract with Virgin, which is currenlty being to new subscribers offered for £12.50 a month for the first six months then £24.50 a month after that.
The freebie is a waiver of the monthly TiVo fee, which appears to be in addition to the XL subscription. There's no mention on the ticket of an installation fee or an extra payment for activating the service.
TiVo charges US users $20 (£12.50) a month, but Virgin's mailer doesn't say how much UK users will be charged.
Some successful applicants will seemingly get a named remote in the post and, according to a video on the Virgin site, they'll get to "enjoy it completely on us... for life".
At the end of the 12-month period, customers can elect to start paying the TiVo fee - whatever it is - or cancel the service and find that "certain functionality on your TiVo box will be disabled".
If you simply want to stop being an XL TV customer, you can keep the TiVo functionality but Virgin warns: "If you cease to be an XL TV customer, V+HD monthly fee may also apply on top of your TiVo monthly fee." ®
Thanks to reader Ben for the tip and the pic
Sponsored: Practical tips for Office 365 tenant-to-tenant migration