Flying dildo downs Oz stag party bloke
Exotic dancer performs mock cock head shot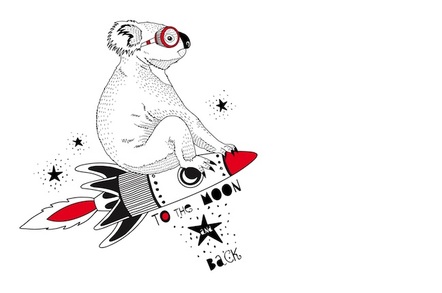 A shaken Oz stag party reveller has recounted how he was left "battered and bloodied" after taking a head shot from a flying dildo.
According to a very silly NT News report, 31-year-old Darwin architect Jure Skumavc joined groom-to-be Peter Rolih and around eight other pals in a Brisbane pad on 28 December for the traditional pre-nuptial blokes' knees-up.
Evidently, it wasn't just the revellers who got their knees well and truly up, because "a scantily clad exotic dancer" entertained the chaps with her party piece - "shooting dildos at the guests".
Suffice it to say, regular Bootnotes readers will not require a technical description of how this works, but for those of you who've never caught a Bangkok floorshow, Skumavc likened it to the "infamous ping-pong ball scene" in Priscilla, Queen of the Desert.
Skumavc explained that the entertainer was firing the artificial todger from one side of the room to the other - an estimated seven metres with a peak altitude of around two metres - apparently targetting guests with the "pink projectile".
He said: "Other people got it in their chest and knees. I was the only one bleeding. It was my turn and it landed straight on my forehead.
"She started apologising straight away but I just said it was fine... then I touched my forehead and there was blood."
As regards the velocity of the "darting dildo", Skumavc noted: "It wasn't a strong shot. It probably just landed on an awkward sort of angle."
The victim was unable to describe the 12cm projectile in detail, emphasising that he didn't have "massive experience with dildos". ®