Sandy Bridge MacBook Airs inbound
Faster sub-notebooks in June, says mole
Apple will update its MacBook Air family of ultra-skinny laptops with Intel's second-generation Core i chips in Q2.
A mole said to be familiar with Apple's plans whispered to Cnet that the update will come in June.
The 11.6in and 13.3in Air currently contain Core 2 Duo CPUs and Nvidia chipsets. Switching to Sandy Bridge processors would allow Apple to modernise the line's processor and use cheaper Intel graphics without too much of a performance hit.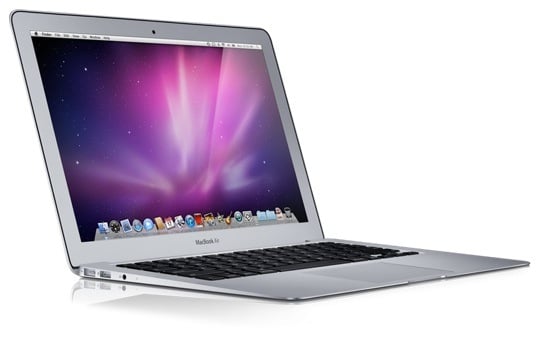 The roll-out of Sandy Bridge-based systems was recently disrupted by a chipset glitch affecting the platform's Sata storage support.
The bug is being fixed, but it will knock back the released of anticipated Sandy Bridge machines like the MacBook Pro revamp World+Dog expects to take place during the next month or two. ®