UK.gov's axing of school building plan 'unlawful'
Michael Gove abused power, says High Court judge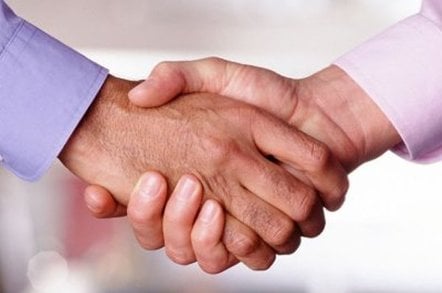 The government's decision to dump England's school building programme has been overthrown in the High Court, with a judge describing education Secretary Michael Gove's plans as "unlawful".
Mr Justice Holman said today that the coalition's actions to end the scheme in July 2010 were "an abuse of power", reported the BBC.
The original £55bn BSF proposal brought in by the previous Labour government involved rebuilding or overhauling every school in England. The scheme was championed by RM among other education tech suppliers, because of the tasty IT contracts inked to help bring about the revamp.
Just yesterday RM noted in an interim management statement that the company had reached "financial close" for the last five remaining BSF projects. Additionally it negotiated extensions for two other contracts under the scheme.
Furthermore, RM's committed revenue was down in November last year directly due to the coalition government's review of the school building programme.
So education suppliers might let out a small cheer at today's ruling in the High Court.
Six councils - Waltham Forest, Luton Borough Council, Nottingham City Council, Sandwell, Kent County Council and Newham - called on a judicial review of the government's plans to axe BSF. They wanted Gove to rethink the decision.
"However pressing the economic problems, there was no overriding public interest which precluded consultation or justifies the lack of any consultation," said the judge.
Gove's actions were considered unlawful on the grounds that he failed "to discharge relevant statutory equality duties under the Sex Discrimination Act, Race Relations Act and Disability Discrimination Act."
The councils, RM, other suppliers and - most importantly of all - the 700 or so schools still awaiting a revamp were warned by a Department for Education spokesperson not to "gain false hope from this decision", however.
"We are delighted that the judge did not call into question the decision to end the wasteful and bureaucratic Building Schools for the Future programme," said the DfE in a defensive retort about the High Court's ruling.
"On the substantive points he concluded that it was a rational decision and that the authorities involved had no expectation of being allowed to proceed with their projects." ®