Samsung and IBM in patent pact
IP cross dressing licensing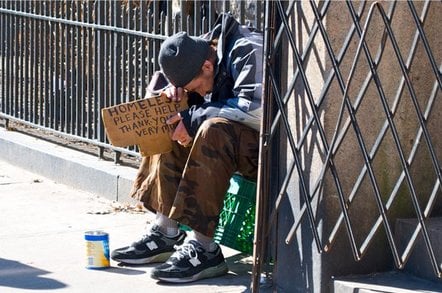 The two companies that give the US Patent and Trademark Office the most headaches and paperwork - that would be IT giant IBM and consumer electronics and chip maker Samsung Electronics - have inked a patent cross-licensing deal.
The financial terms of the licensing deal were not divulged. A spokesperson for IBM said that this was a global cross-licensing agreement and that IBM had more than 50,000 patents that were currently active in its portfolio. That IBM spokesperson did not know how many Samsung has in the IP bag of tricks. The two companies trumpeted in their joint statement about the "strong patent portfolios" that they have built in "semiconductors, telecommunications, visual and mobile communications, software and technology-based services."
It seems unlikely that Samsung or IBM are worried about being sued by anyone over their products violating someone else's patents, but you never know and that is why companies do cross-licensing deals. Given the relative size of the two companies' portfolios from the most recent decade or two, it seems unlikely that a lot of net money changed hands between the behemoths.
Seungho Ahn, executive vice president and head of the IP center at Samsung, said in the statement that the two companies hoped the cross-licensing deal would lead to wider collaboration between the pair.
It would be very interesting to see IBM and Samsung collaborate on making a low-power, server-class implementation of the ARM processor, which might also be useful in all kinds of devices that Samsung wants to create and sell.
Last month, ARM Holdings, the company that designs and licenses the basic ARM RISC chips and tends to its vibrant ecosystem, inked its own deal with IBM Microelectronics. ARM and IBM's chip division have been collaborating since 2008 to produce 32 and 28 nanometer processors for making ARM chips, and the updated deal covers wafer baking processes from 20 down to 14 nanometers.
It would be very interesting to see embedded DRAM (eDRAM) like IBM is using in its Power7 and z11 processors etched onto ARM chips. In many cases, eDRAM would be all the main memory the chip would need to be useful in a bunch of different devices. Separately, Samsung and IBM just extended their joint development agreement to do work to scale chips from 20 nanometers on down at the Albany Nanotech Complex in the New York.
As El Reg reported last month, IBM was the number one holder of shiny new patents in 2010 issued by the USPTO, with 5,896 utility patents. This marked the 18th year in a row that Big Blue topped the list of US patent earners and represented 20 per cent growth over 2009. Samsung was number two on the 2010 patent ranking, with 4,551 patents, up 20 per cent from 2009's count. ®
Sponsored: What next after Netezza?