For most users, BlackBerry means business. And these days that means more than on-the-go immediate access to email. The BlackBerry App World contains a host of downloads you can grab to help you become more productive. Here are the five we reckon every BlackBerry owner should obtain.
AddTo

AddTo neatly improves integration between your BlackBerry's built-in apps by allowing you to take info from email and text messages and add it to other apps in order to quickly create appointments, tasks and memos. Its simple pop-up menu system is easy to use, and speeds things up by eliminating the need to constantly switch between apps in order to copy and paste your information.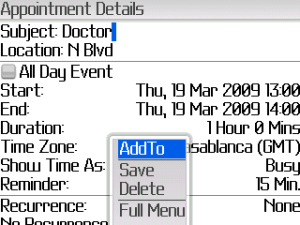 Dropbox

One of our favourite apps on any platform, Dropbox gives you 2GB of online storage that you can use free of charge, with extra storage available for a monthly subscription. The app creates a special "dropbox" folder where you can place the files that you want to store online, and the contents of that folder are automatically synced across to the dropbox folder on all your other devices too.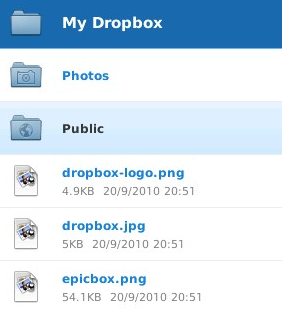 Reg Rating 90%
Price 2GB storage: free; 50GB: $10 (£6.40)
More Info
Copy2Contact

Another time-saving tool for improving the integration between apps, Copy2Contact allows you to copy contact information from emails and text messages, and instantly create new contacts in your BlackBerry's address book without the usual tedious copy-and-paste process. It's quick and easy to use - but it's a shame that the purchase price is for a one-year license only.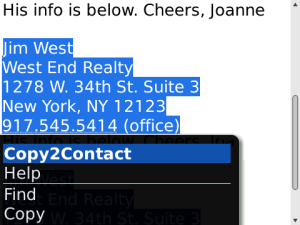 Reg Rating 80%
Price $10 (£6.40) per year
More Info
Wifi File Transfer

There are a number of options for transferring files between your BlackBerry and either a Mac or PC, but Wifi File Transfer is one of the quickest and easiest. It allows you to use a web browser on your computer to view the files stored on your BlackBerry, giving you simple drag-and-drop file transfer over your wireless network.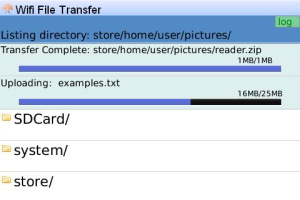 CamCard

This business card reader will come in handy for almost all commercial users. The app allows you to take a photo of a business card and then extract names, phone numbers and other contact info. It can handle 16 different European and Asian languages, and there's a batch-processing option that can scan up to 100 cards at a time.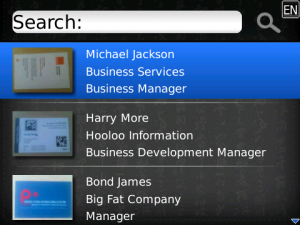 Any favourites we missed? Share them in the comments below. ®
Sponsored: Practical tips for Office 365 tenant-to-tenant migration