Xiotech's go-much-faster storage brick
Adds SSD speed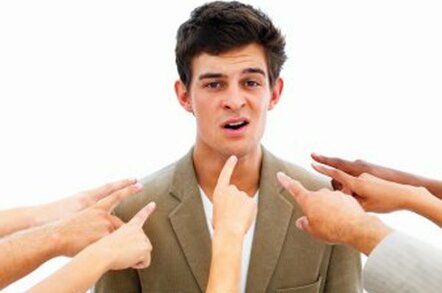 Xiotech has announced its go-faster hybrid ISE storage brick containing a mix of solid state drives and spinning disk drives.
Xiotech's storage brick, the ISE (Intelligent Storage Element), is a single super disk drive, a sealed enclosure of 2.5-inch drives that are virtualised as a single disk, with drive manufacturer diagnostic and management software enabling much better recovery from drive errors and high performance. The ISEs come with a five-year warranty and can be bought on their own or as part of an Emprise drive array which provides upper-level storage array controller management functions.
The 3U Hybrid ISE combines 20 2.5-inch, 10,000rpm, 900GB hard drives and 20 200GB, multi-level cell, 2.5-inch solid state drives, both with 6Gbit/s SAS interfaces linked to a 30GB backplane, in an "Active-Active" storage pool that is used for all volumes allocated to the ISE, and improves performance both for each volume and overall.
Existing disk drive-only ISE performance varies between 8,453 RAID 1 IOPS for the 4.8TB model and 12,603 IOPS for the 19.2TB model. A 14.4TB hybrid ISE does a theoretical 63,999 RAID 10 IOPS, with Xiotech saying it has a sustained IOPS rate of more than 60,000. A rack of these things will run at almost 900,000 IOPS.
Xiotech gleefully tells us that a rack unit of Hybrid ISE delivers 21,333 IOPS, contrasting with an IBM DS8700's 786 IOPS, a NetAp FAS 3270A's 2,430 and an HP/3PAR F400's 1,163 IOPS. The hybrid ISE is also a darn sight cheaper on $/GB terms at $14.03 compared to the other suppliers' kit, with IBM being $46.35, NetApp $23.51 and HP/3PAR $20.07.
The Hybrid ISE's speed partly comes from new ISE storage processors, as Xiotech uses Intel Jasper Forest processors in the Hybrid ISE with memory ramped up from one to eight GB. Host access is by Fibre Channel with from two 4Gbit/s FC ports to eight 8Gbit/s ones.
How does the data get apportioned between the disk drives and SSDs in the hybrid ISE? Xiotech says there is continuous and adaptive data placement (CADP) plus application profiling. This CADP is "based on Return On Investment calculations from weighted I/O counts." Automated data movement between SSD and disk drive tiers starts within a minute of I/O commencing and is dynamically managed in real-time.
With the profiling of applications such as Exchange, Oracle, SAP and SQL Server, "users record the I/O patterns for an application and replay to improve overall application responsiveness."
Xiotech chief technology officer Steve Sicola said: "Hybrid ISE senses and responds in real-time to "IO storms". The idea is that an app's I/O profile sets a baseline and any jump above this can be used to move more of the app's hot data into SSD storage to cope better with the increased I/O load. The Hybrid ISE software reacts quickly to I/O load increases or decreases for such applications.
Users and apps don't see separate flash and disk storage pools, just a single storage pool. Xiotech says performance and capacity both scale linearly.
Hybrid ISE volatile cache contents are protected by a super-capacitor-based system instead of batteries.
The use of TBs of flash storage is steadily growing as disk performance fails to keep up with the I/O demands of virtualised server applications. HP is working with Violin Memory to stuff PCIe-connected flash into ProLiant Servers. TMS has doubled the Fibre Channel connect speed of its RamSan-630 flash array. In effect it is now understood that storage arrays must have a flash supercharger, either in the array, alongside it or inside the accessing servers in order to keep up with what Sicola calls I/O storms and with the everyday I/O demands of read-intensive apps such as OLTP and data warehousing.
The 14.4TB Hybrid ISE comes with a 5-year warranty, like the disk-only ISEs, and costs around $99,840. Early access units are available from the beginning of February (i.e. next week) for validation and proof of concept testing and the product will be generally available in the second quarter of this year. ®
Sponsored: Detecting cyber attacks as a small to medium business