Samsung N350 dual-core netbook
Slimmer, faster and - ahem - pricier...
Performance indicator
Performance aside, Samsung continues its trend of using matte displays as opposed to the eye-catching - and, of course, reflection-catching - versions found on most netbooks and laptops. While this 10.1in screen lacks the vibrancy of its glossy cousins, it's no slouch in terms of brightness; crank this beauty up to full whack in a dark room and you'll be reaching for your sunglasses. It also performs very well outside, even on bright, sunny days.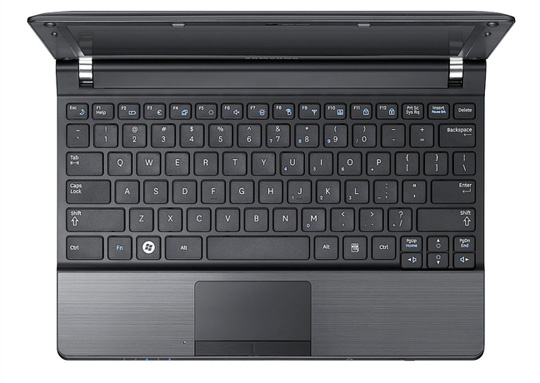 Well-spaced, responsive keys make for an excellent typing experience
Wireless in the form of 802.11n is provided courtesy of a Broadcom adapter, while Bluetooth 3.0 also makes its way onto the spec sheet. Samsung hasn't managed to include any USB 3.0 ports, but the three USB 2.0 versions should keep most users happy. Storage is also well-catered for, with a 250GB drive spinning at 5400pm.
The N350 manages to run at a whisper most of the time, and I didn't notice any uncomfortable hotspots during extended sessions. Like most netbooks, though, it's not best suited to upgrades. As mentioned earlier, getting at the memory is no problem, but the wireless card and hard drive are well hidden – I tried removing all visible screws, but belly of the chassis wouldn't budge.
Despite the N350's terrific display, excellent keyboard and overall decent design, it's simply too expensive. Sure, it's nice to know you've got a dual-core processor beating away inside, but I get the feeling most people would prefer the price cut offered by single-core models. Furthermore, unless you're running a benchmark you're very unlikely to notice any boost in performance.
Then there's the disappointment of the low-capacity battery. In my mind, the very nature of netbooks means decent battery life is a must. After all, why have a highly portable computer that can only manage a few hours away from a power socket? What's more, Asus' similarly-specced 1015PEM is on sale at roughly the same price yet lasts nearly two hours longer in the same test. The only consolation is that the N350's small battery makes for a thin and light netbook.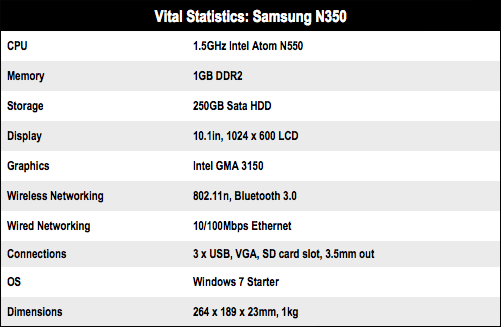 Sponsored: How to get more from MicroStrategy by optimising your data stack